Hillclimb video
http://vimeo.com/9541281
A bit 'o partyin' ! A bit 'o racin! A bit 'o ridin ! We did it all this holiday at camp near WW.
Atrain, Pat and Kyle raced the AMA Nat. H&H at Steven's Mine on Sunday Pat scored a tough 4th, Kyle a tough 6th, and Anthony met Mr. Boulder while running down the leader on lap2, scoring a DNF. he was really bummed about that. Our friend Dan rode the course to find him and they repaired the bike and rode in, like 3hrs after the bulk of the race was over.
We camped with F'ers and non-f'ers, and camp was good !!
I'd like to thank the players for a fun time at camp and riding.
Hank, martha and katie
Dave and denise + kids
Kurt, neta and Kyle
Nick and marianne +kids
Dano
Pat and karen
me and Patrick
heres a couple pics: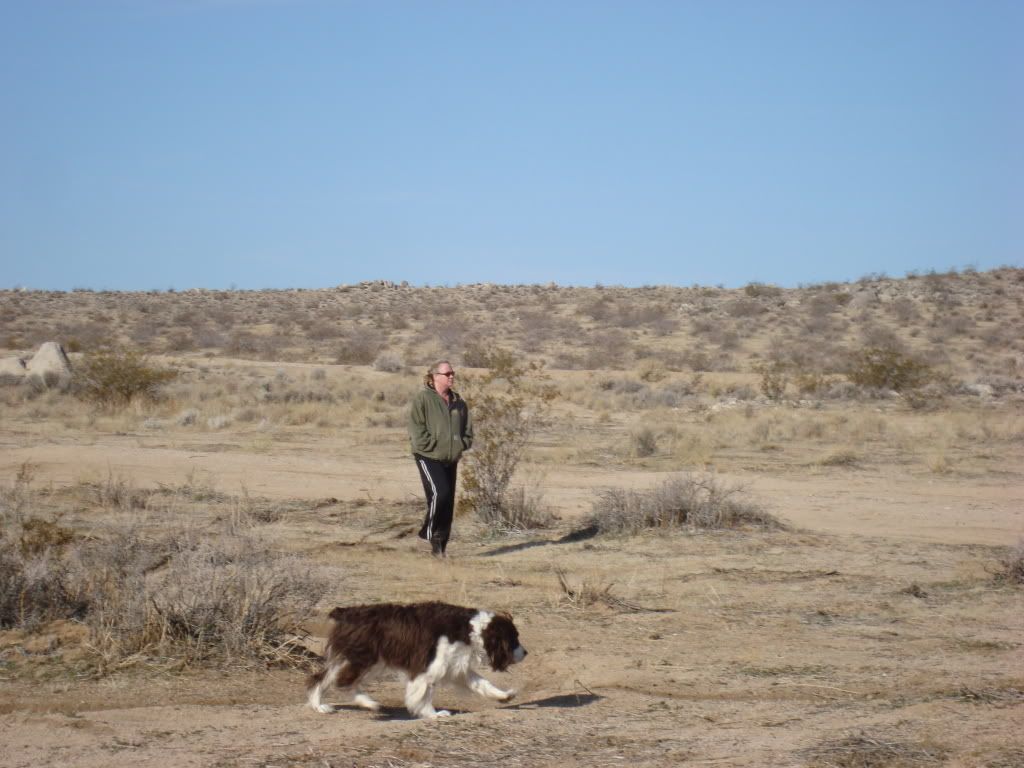 Martha walks Fat Albert the butthead loser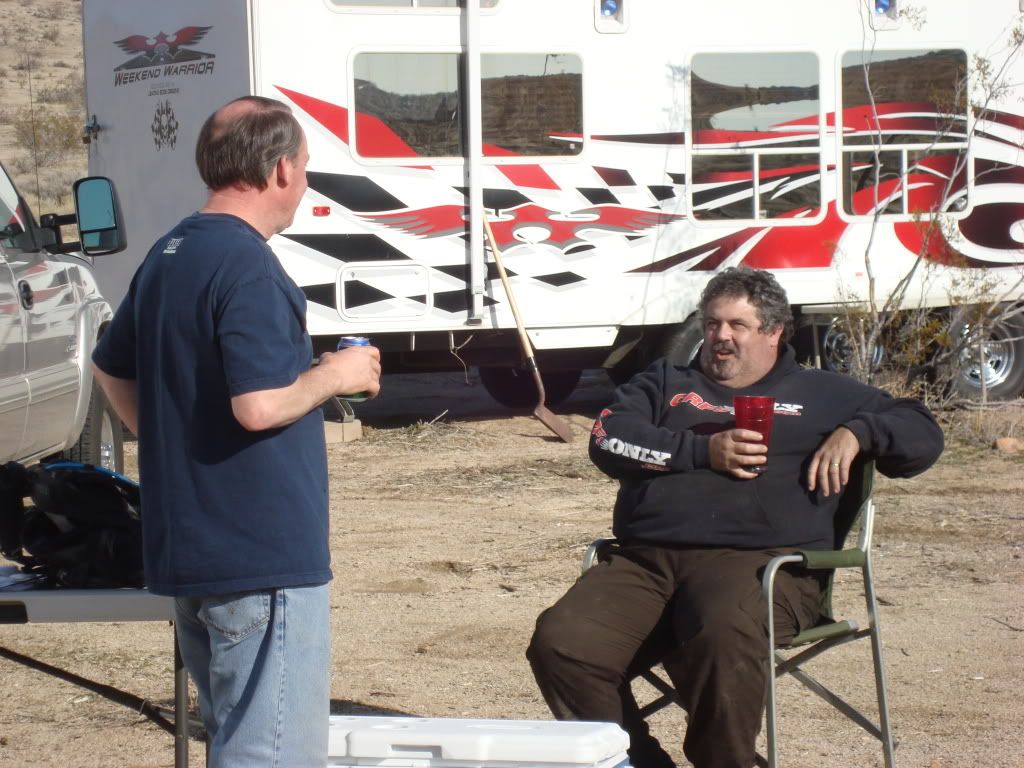 Dan picks Paul's brain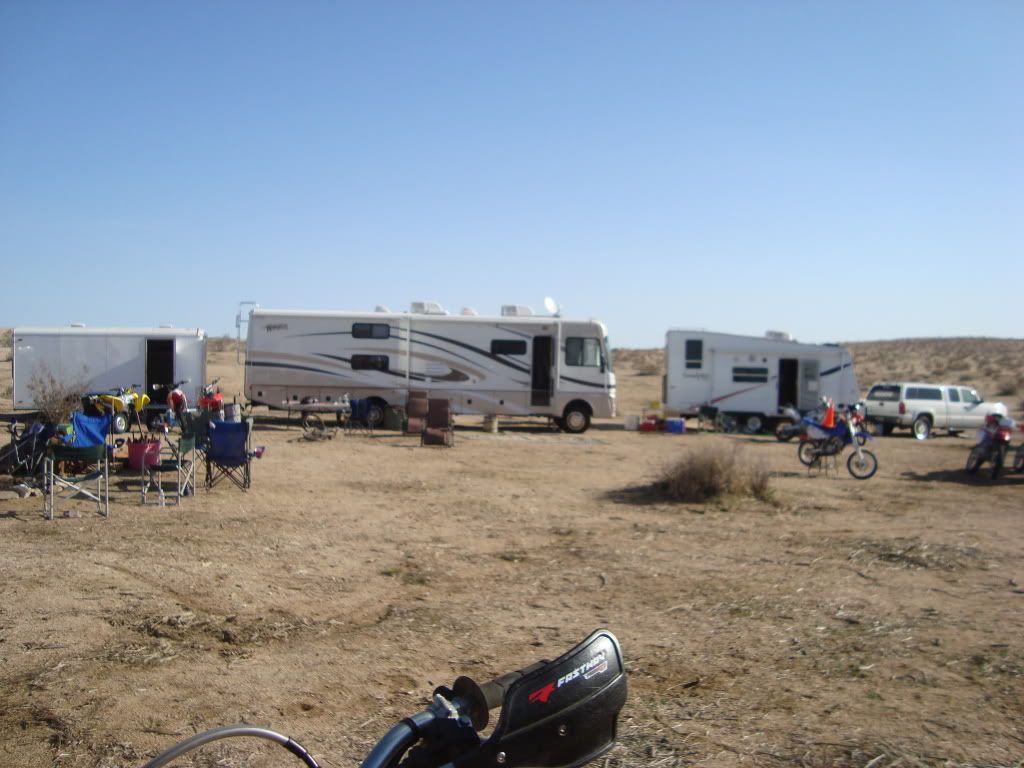 Dave and Paul's rigs.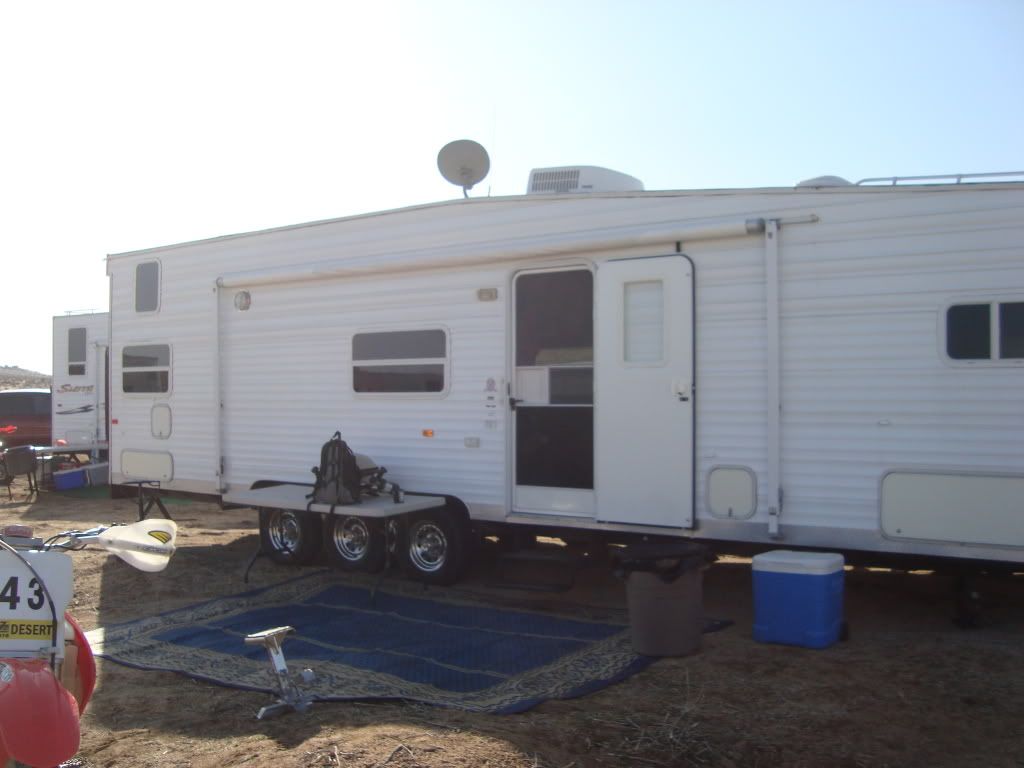 Mi casa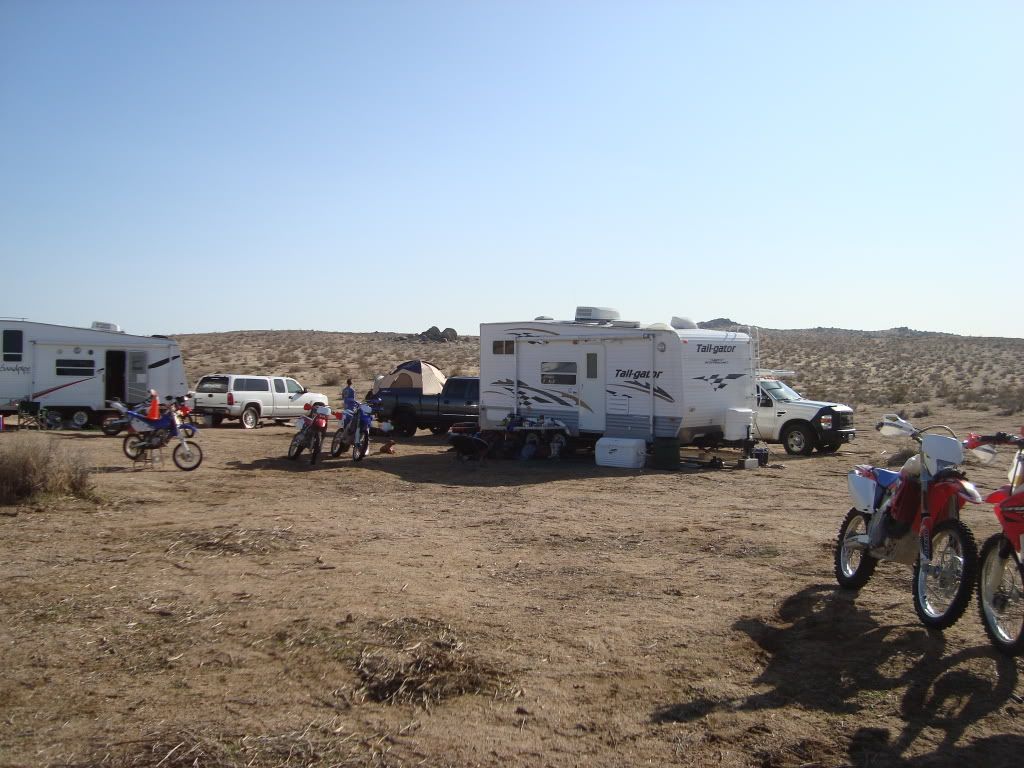 Nick and Marianne's rig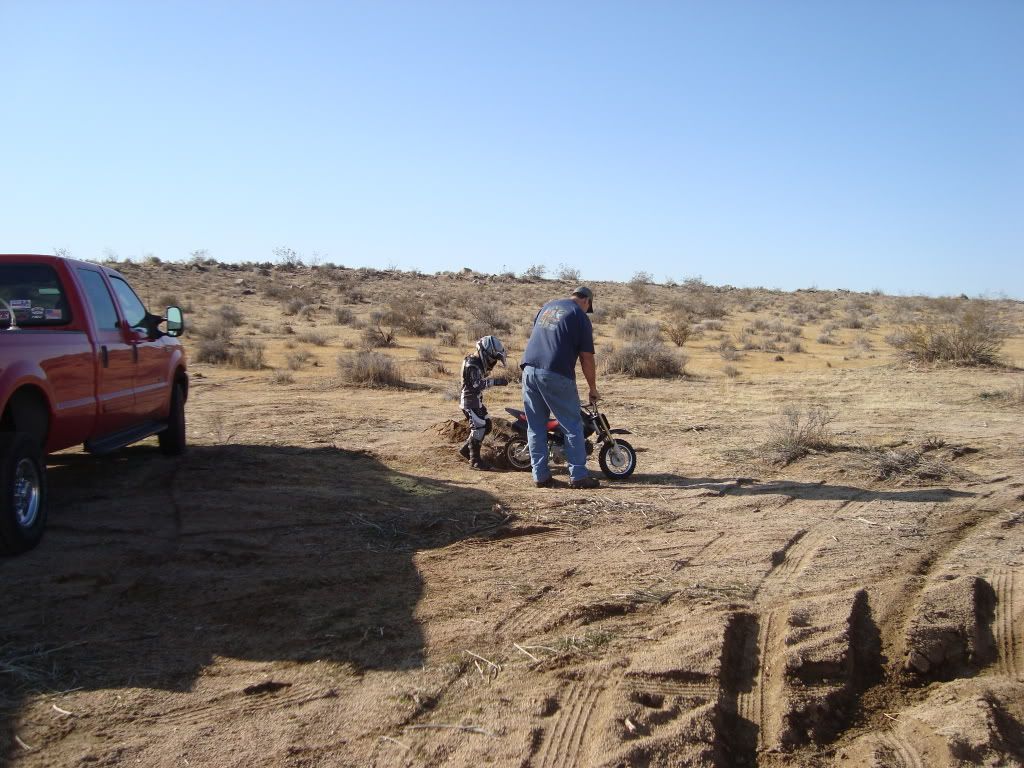 Daniel hit a hole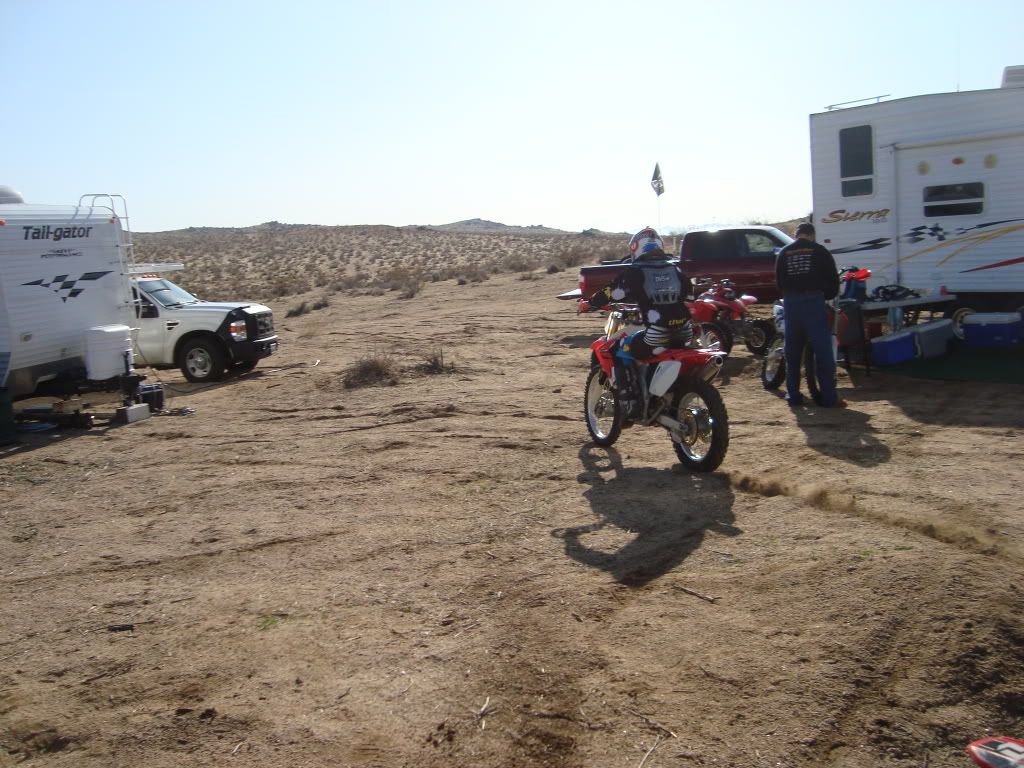 Pat takes out Anthonys' race bike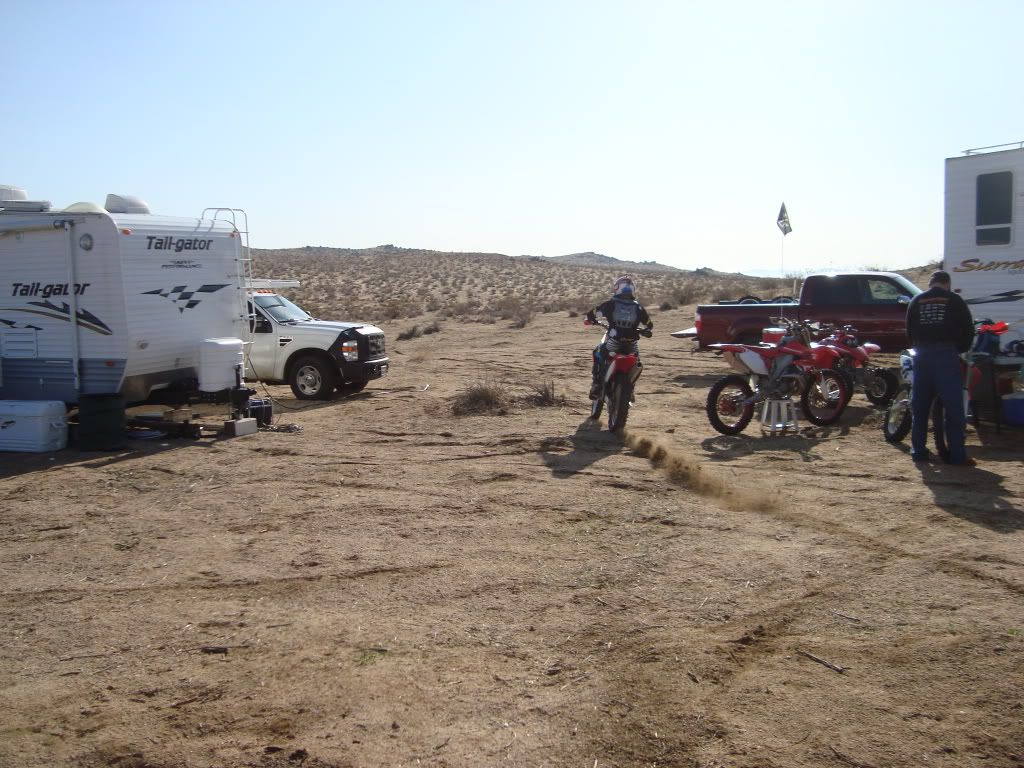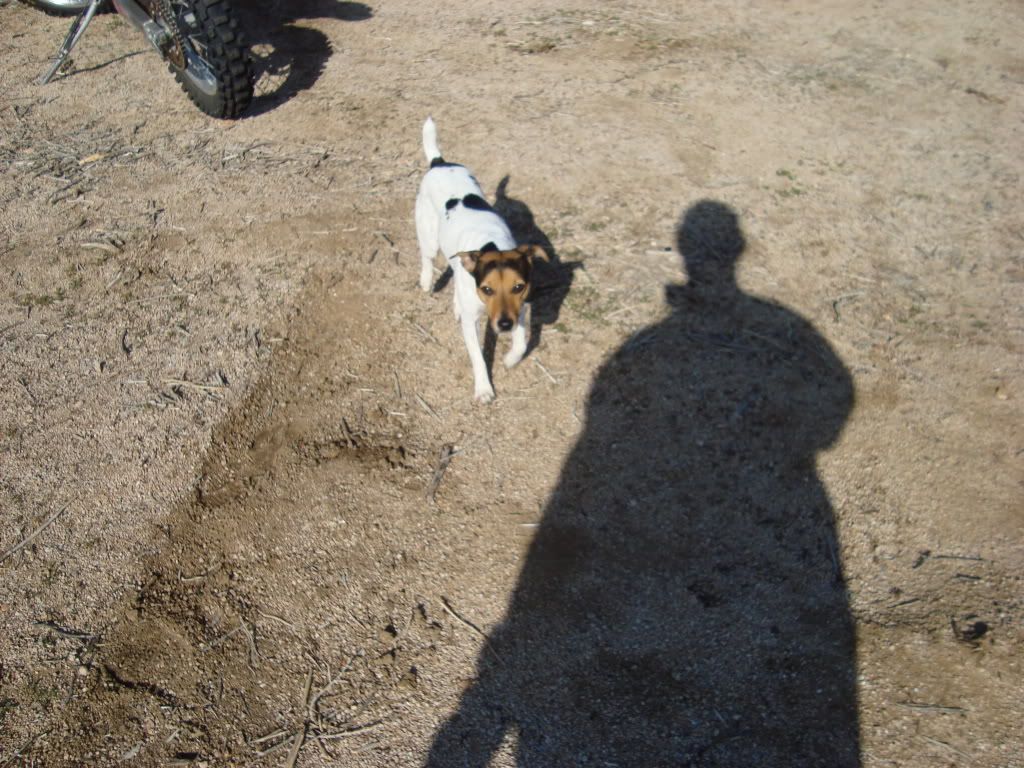 roxy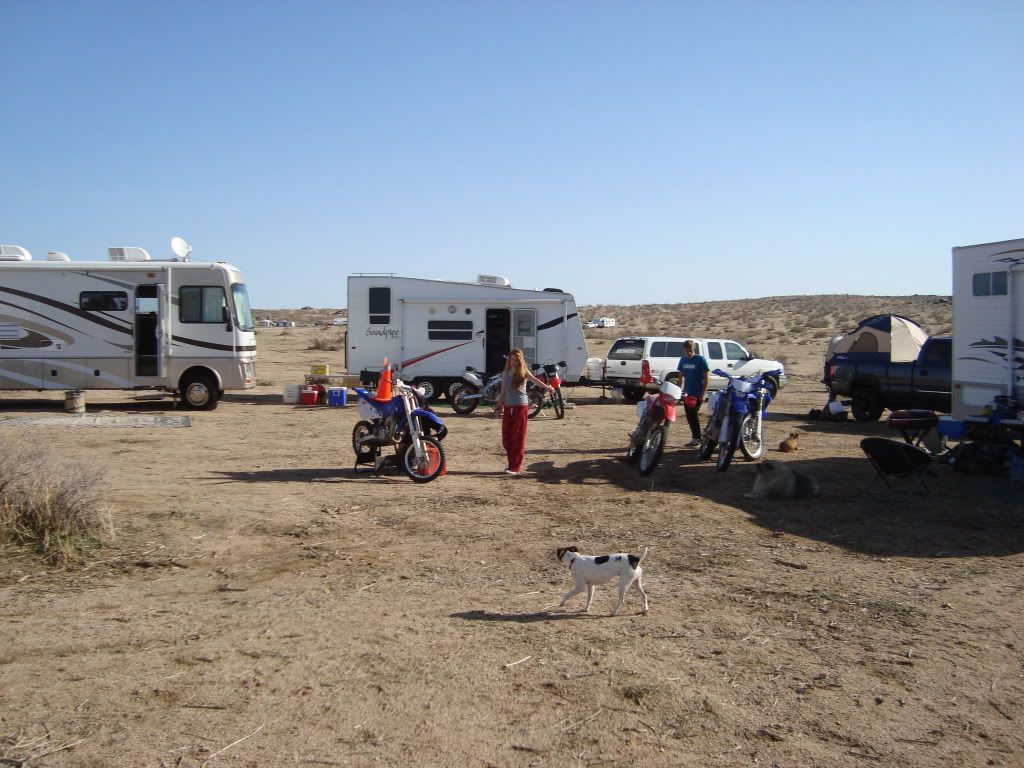 kids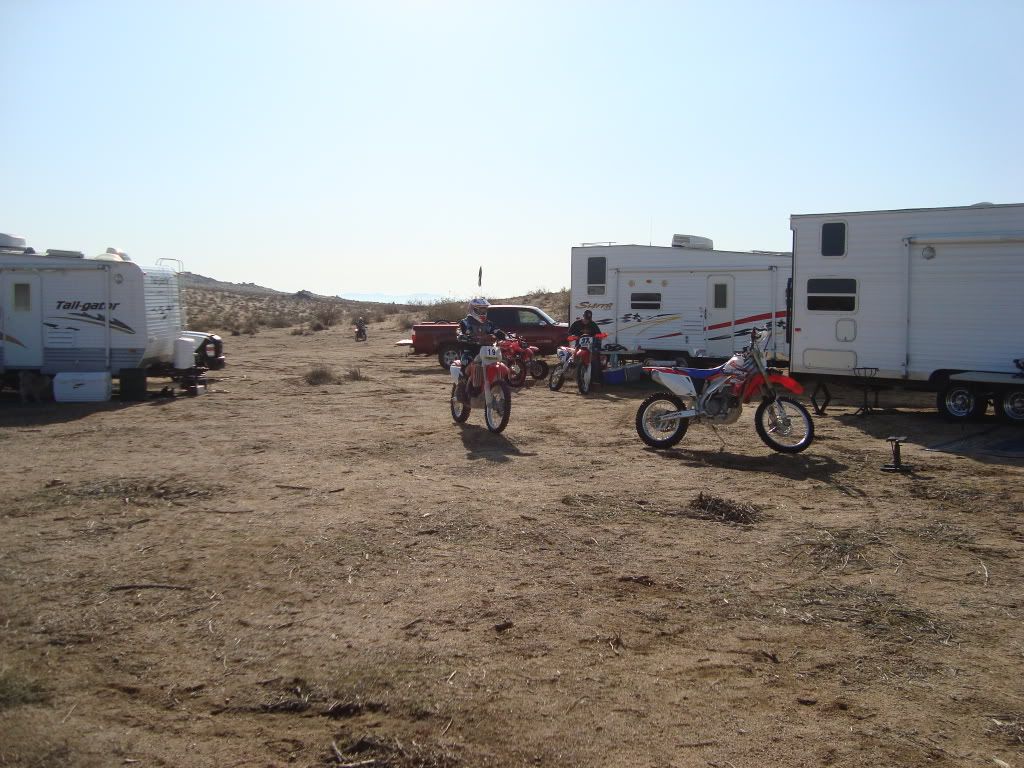 Pat returns after a lengthy tour on Atrains' bike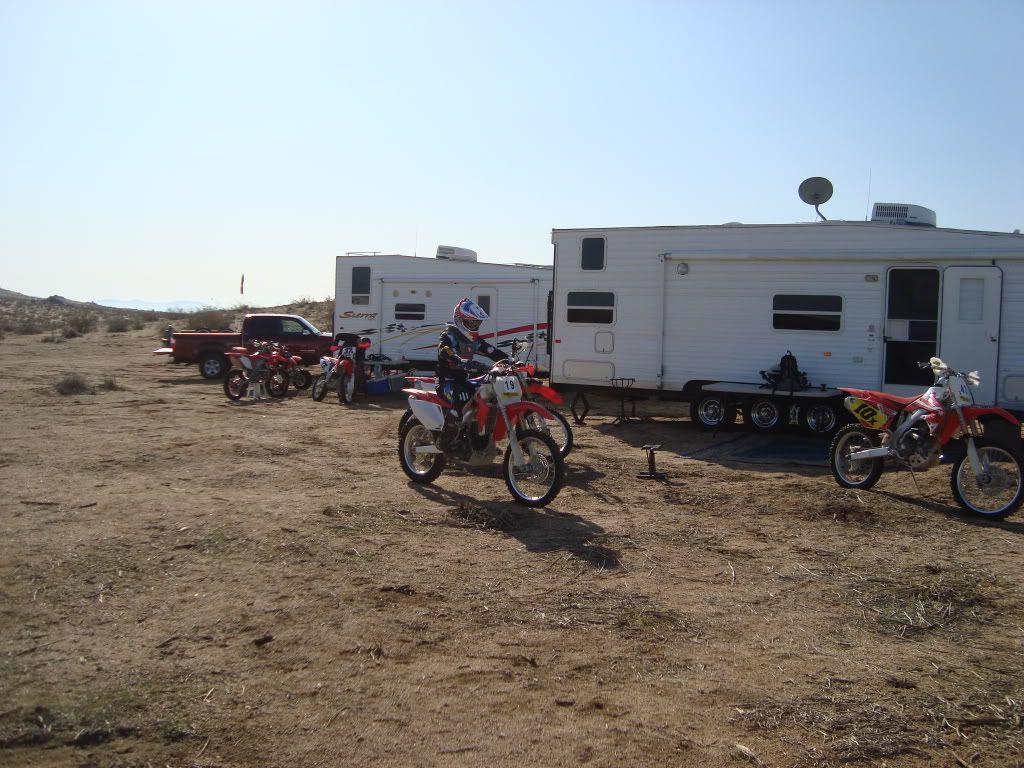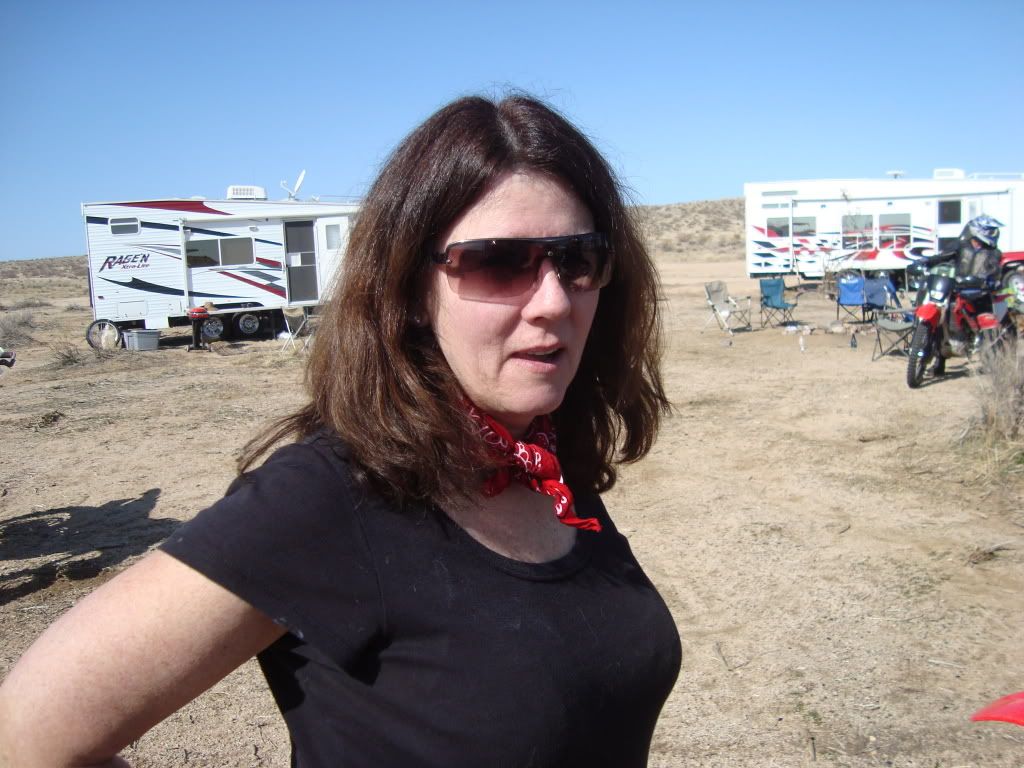 KC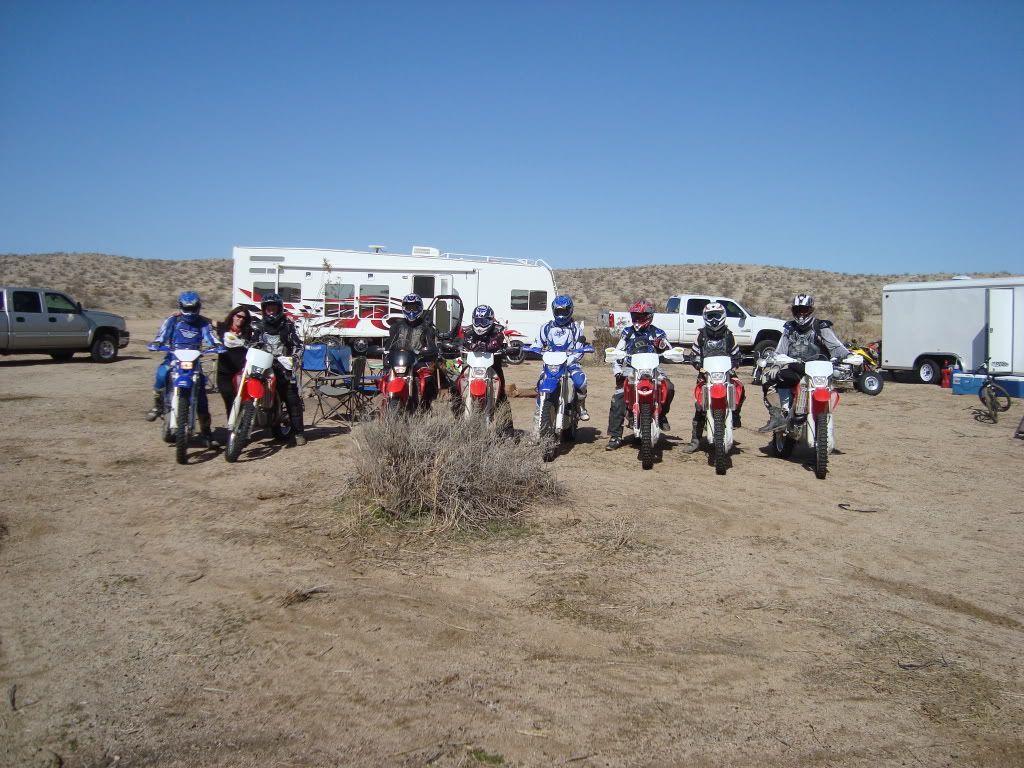 Saturday morning ride. Big loop around the SandHills, Pinnacles, and Spangler mtns.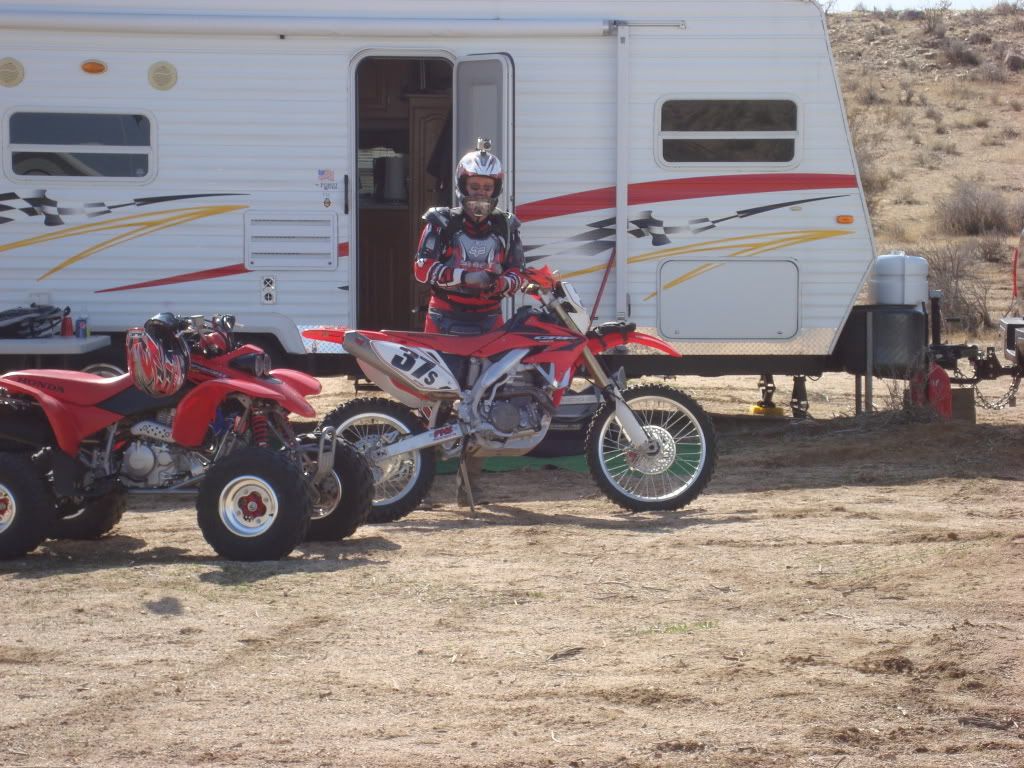 Kurt and Neta join us. Neta checks out on us at like mile 7. Her quad is a butt-kicker.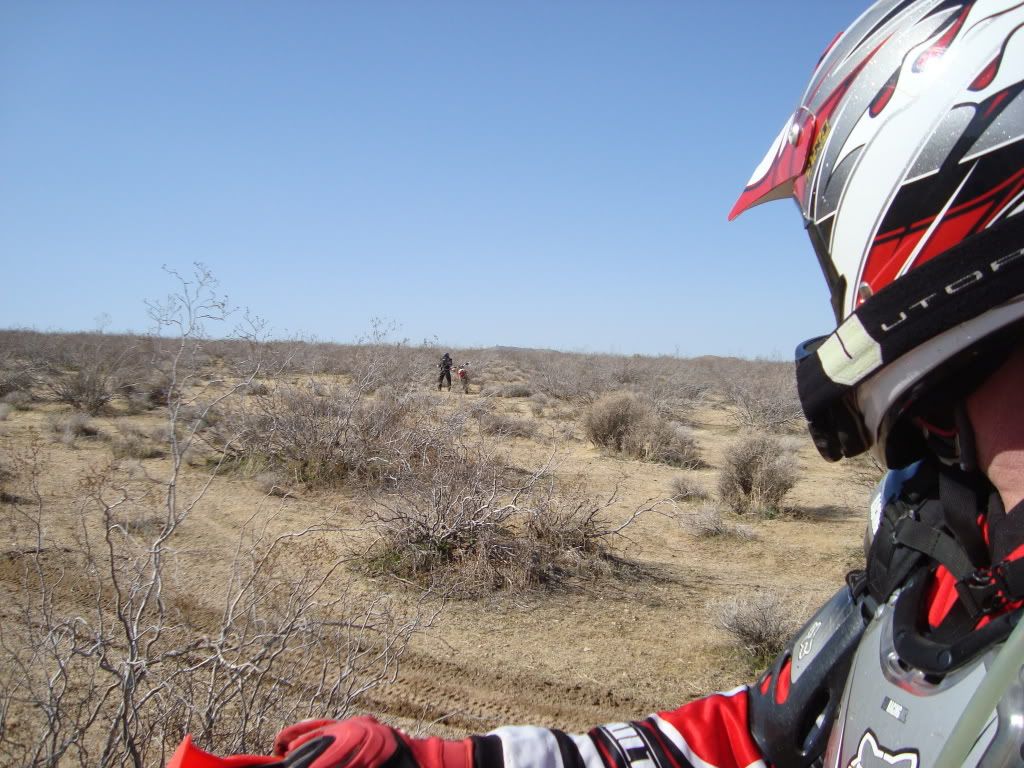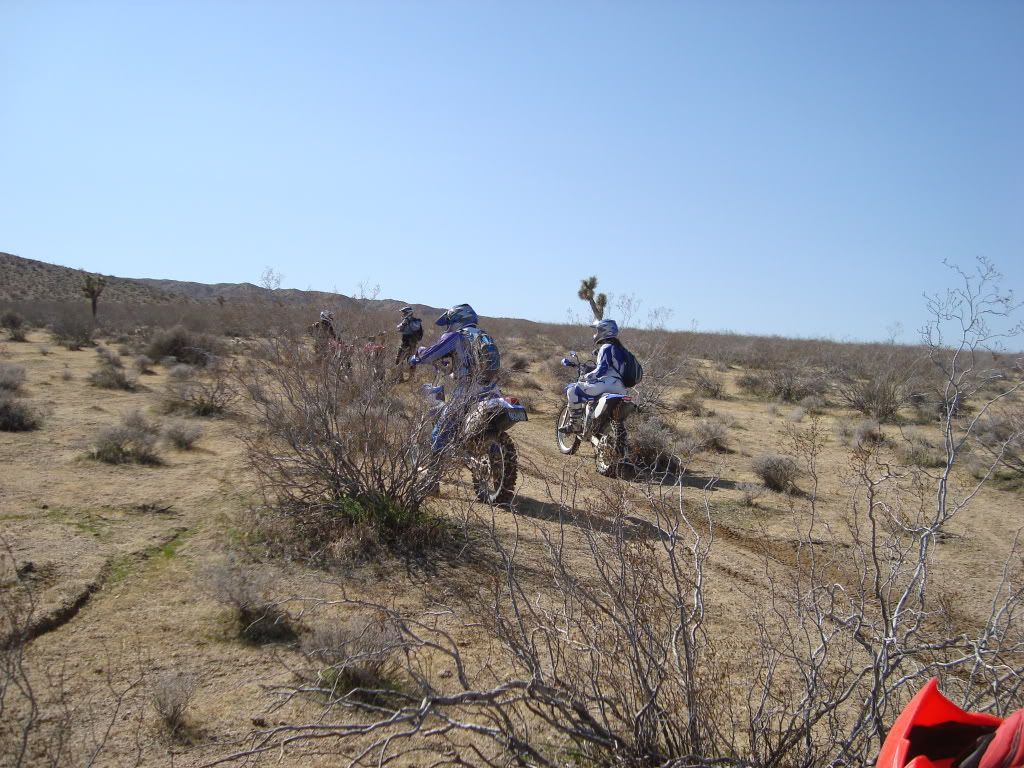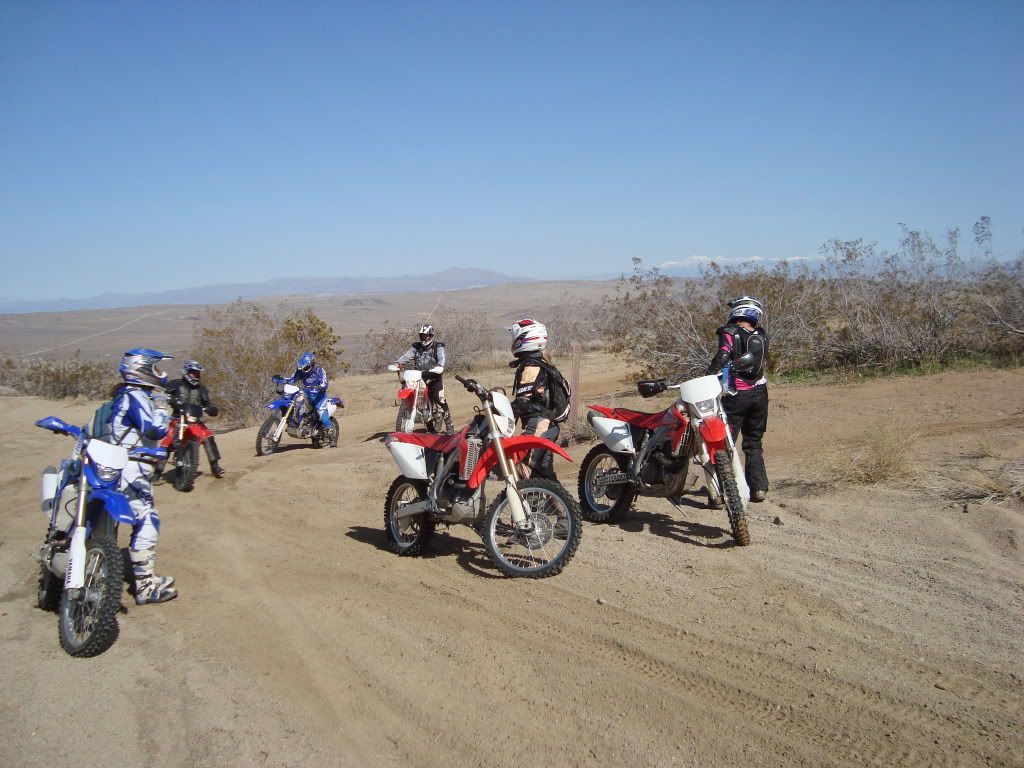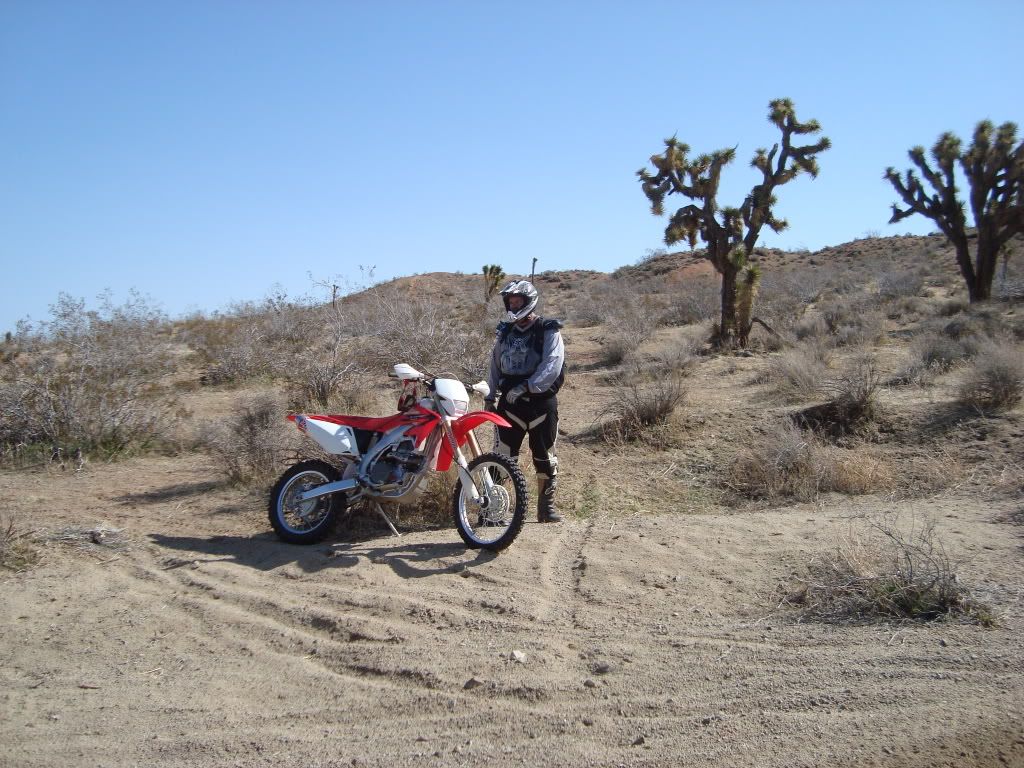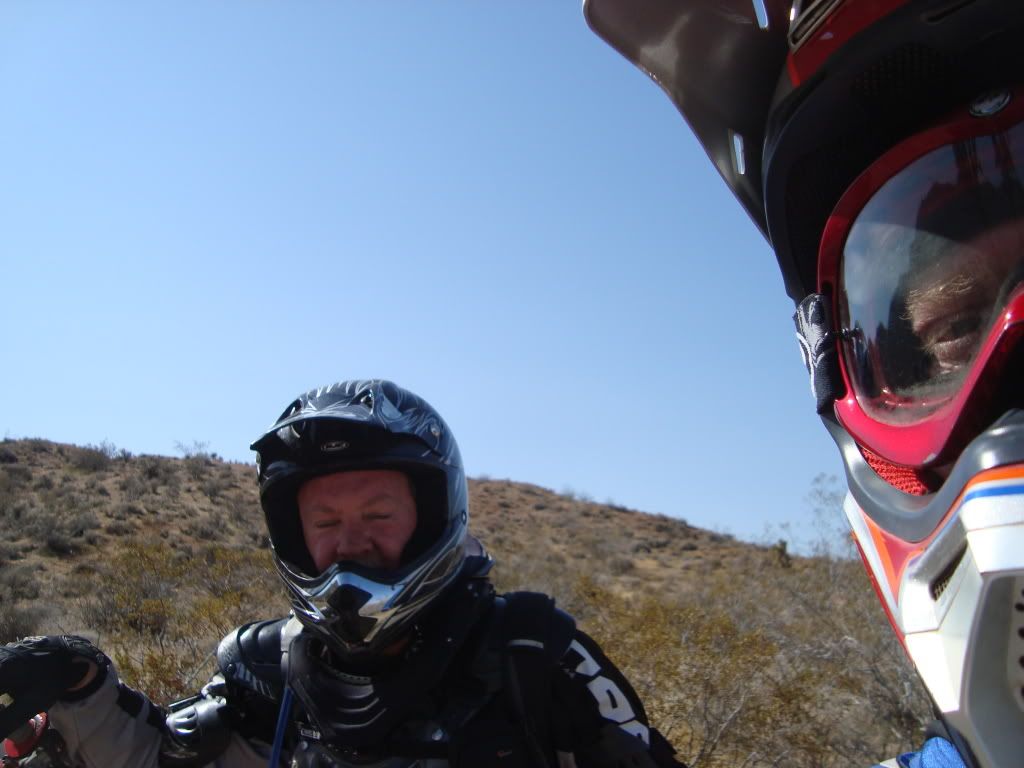 Old Farts !
Pat nursing a bat bite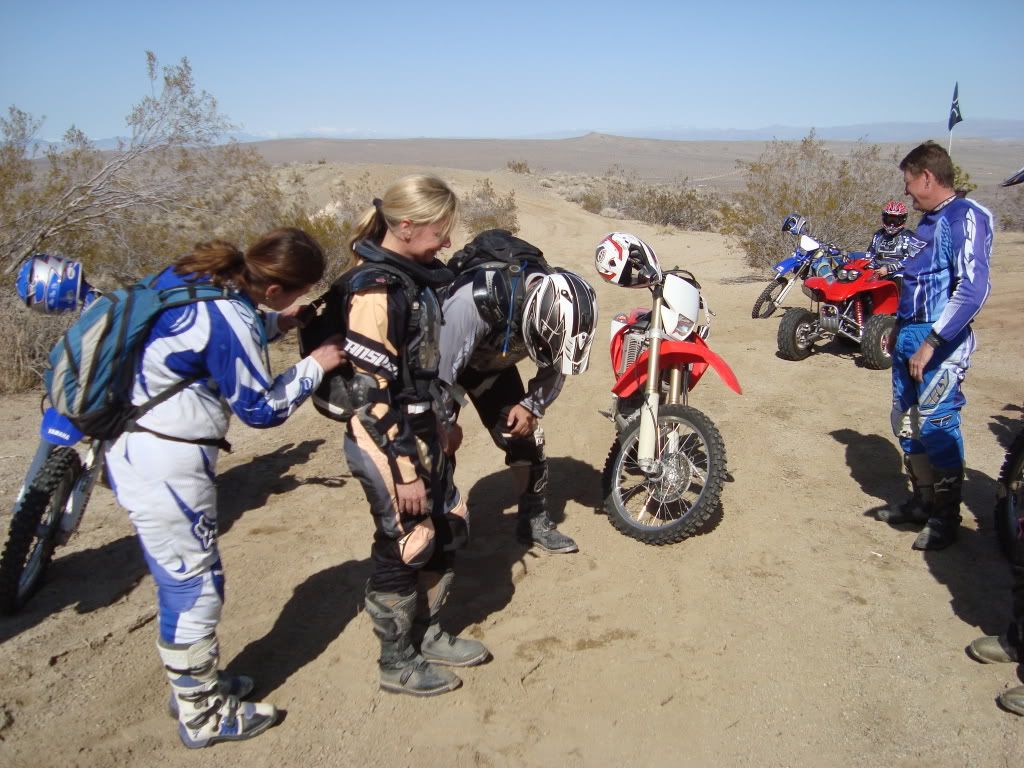 looking for an earring in the dirt, dirtdiva and marianne.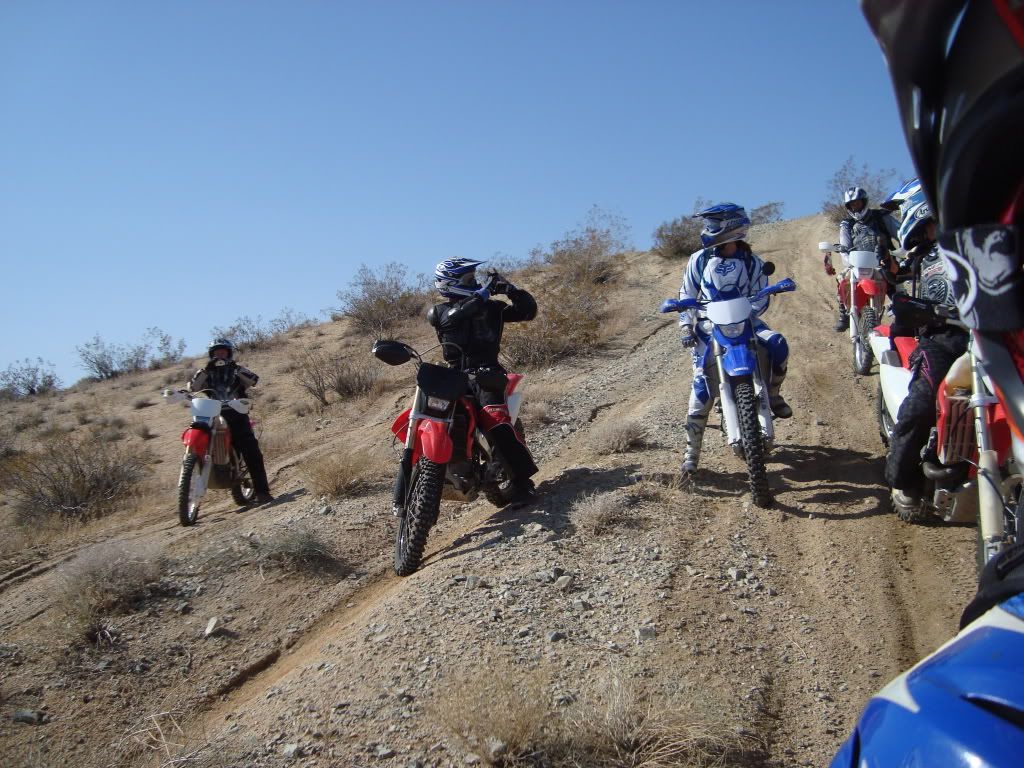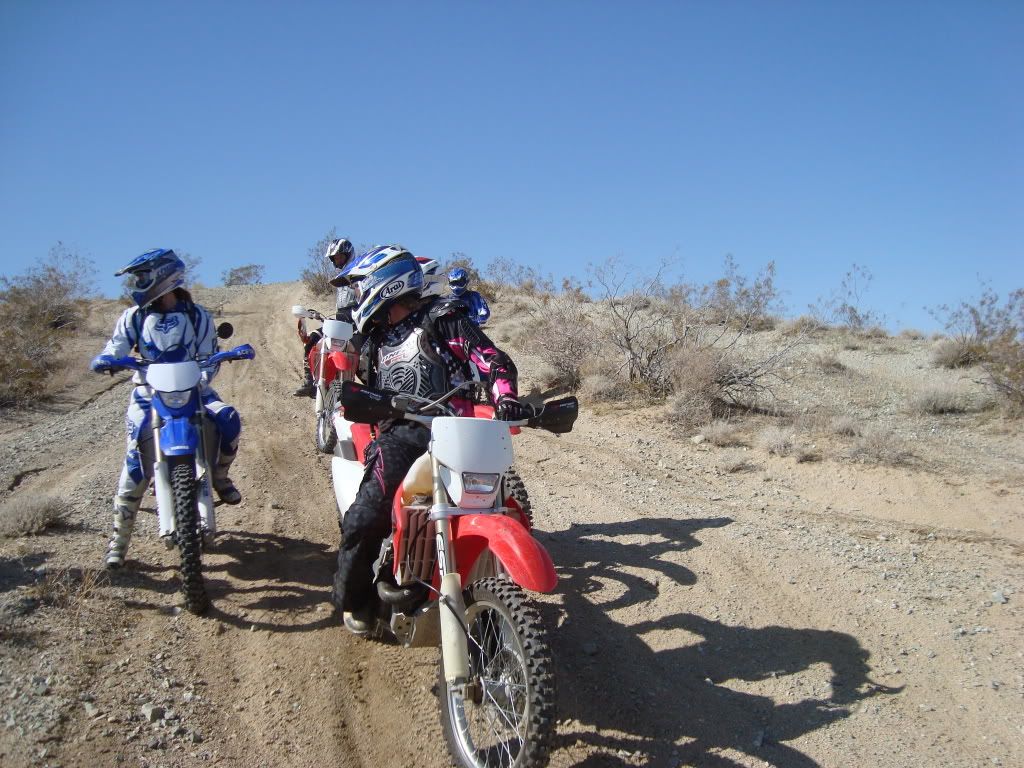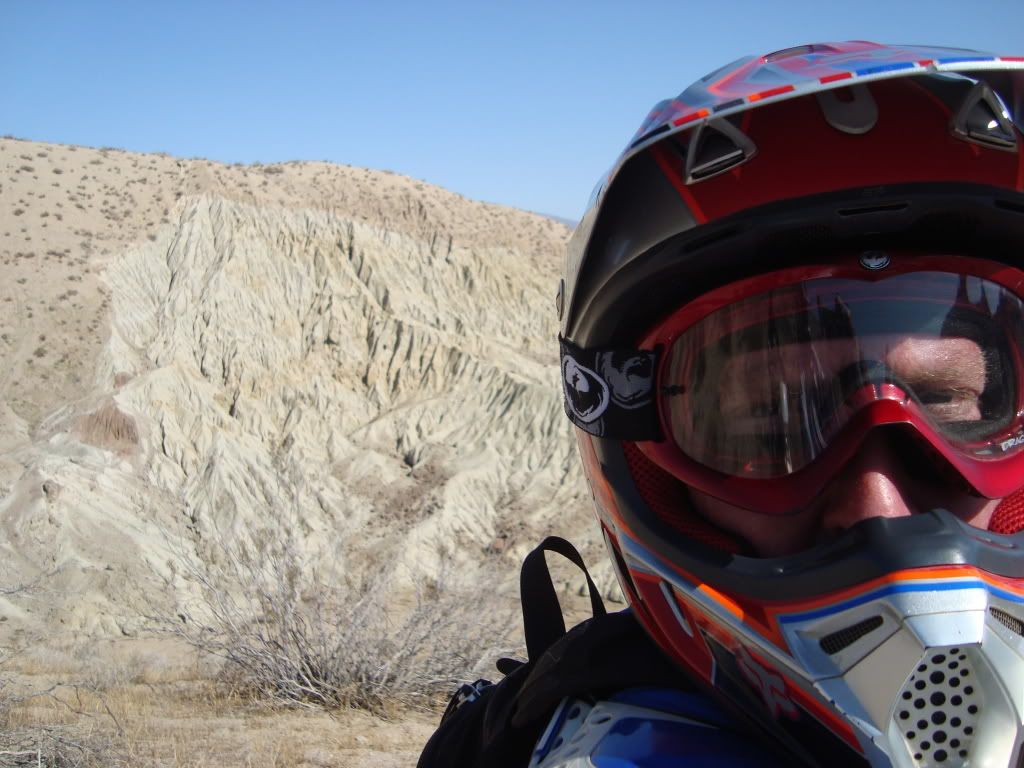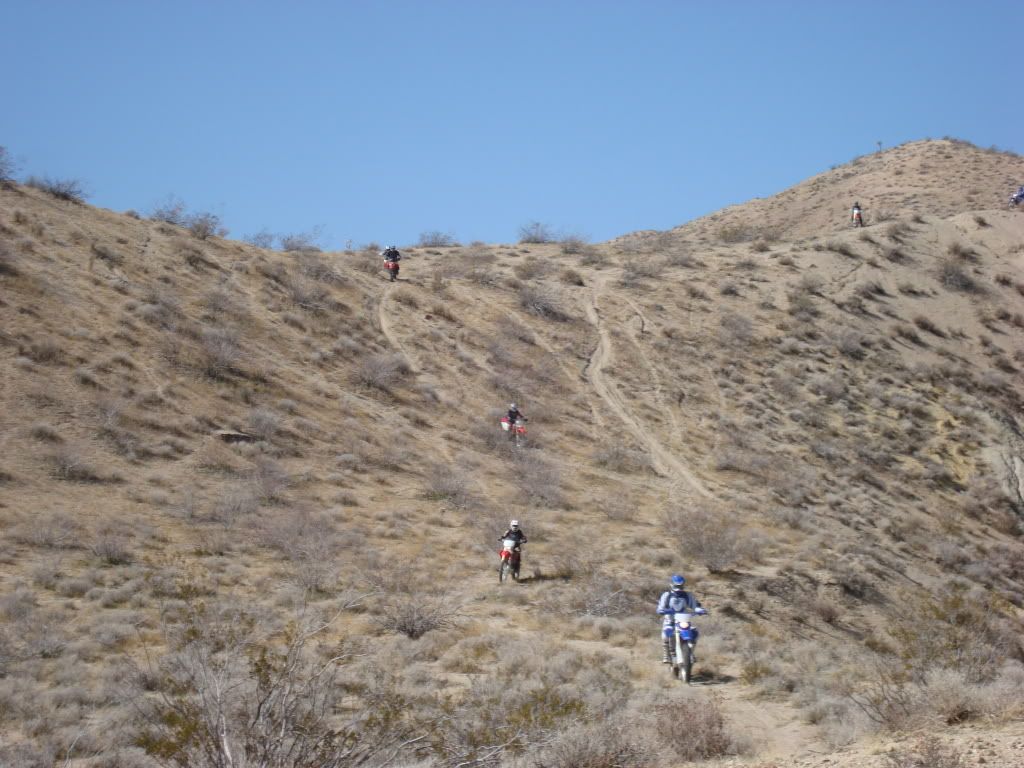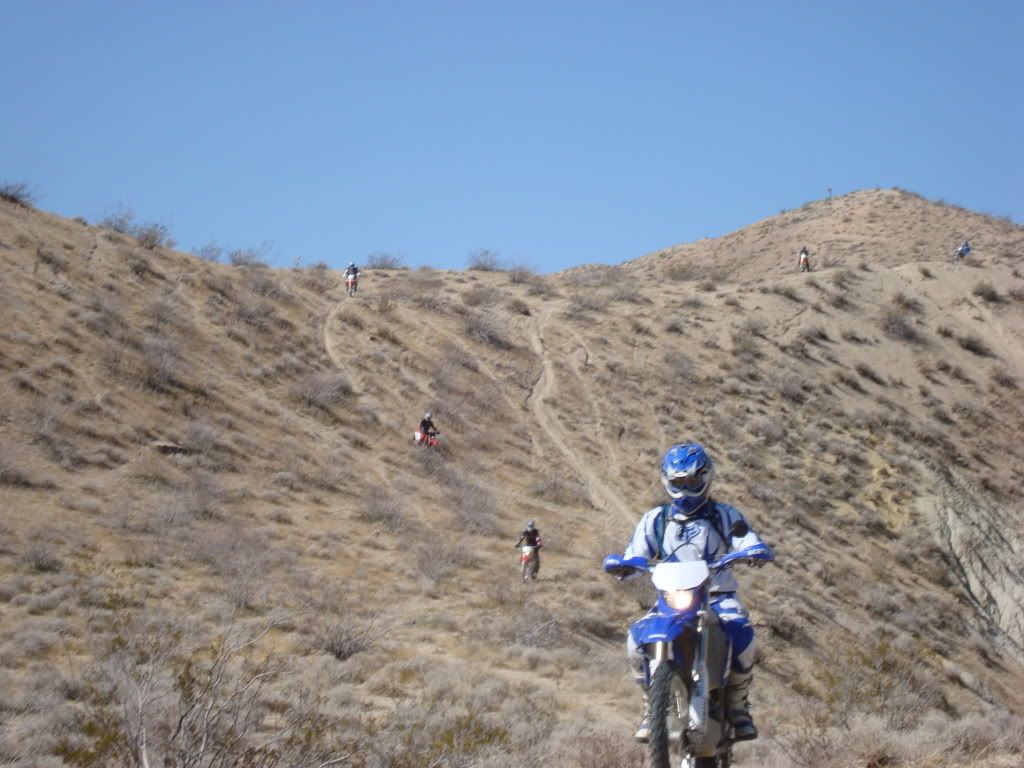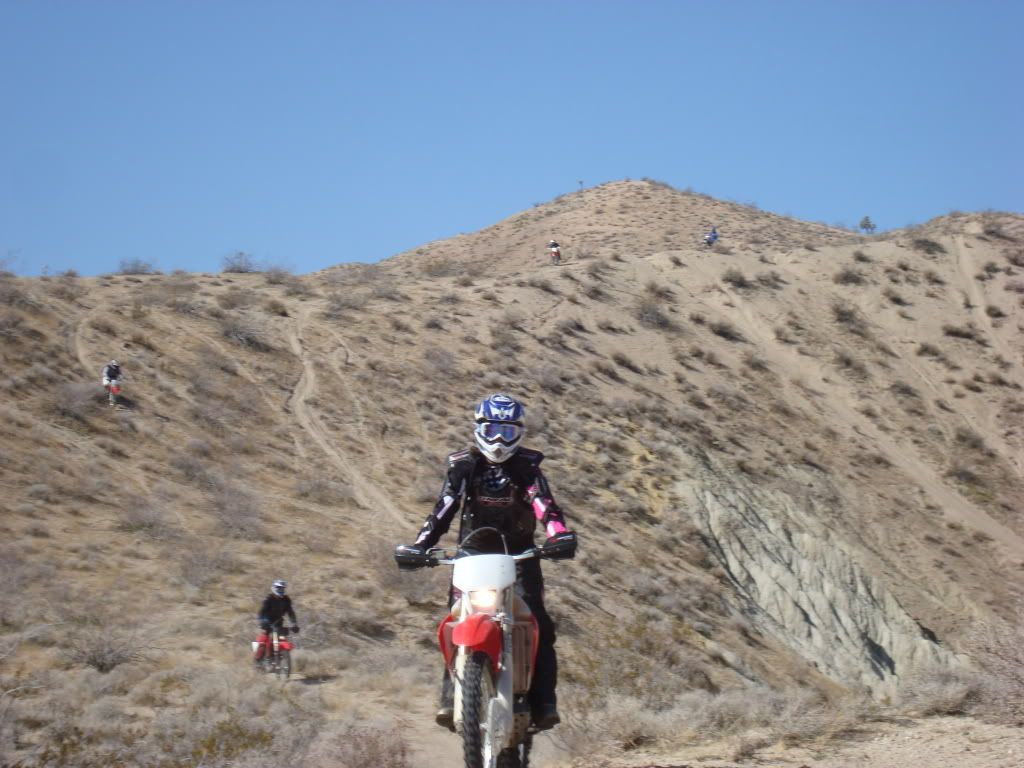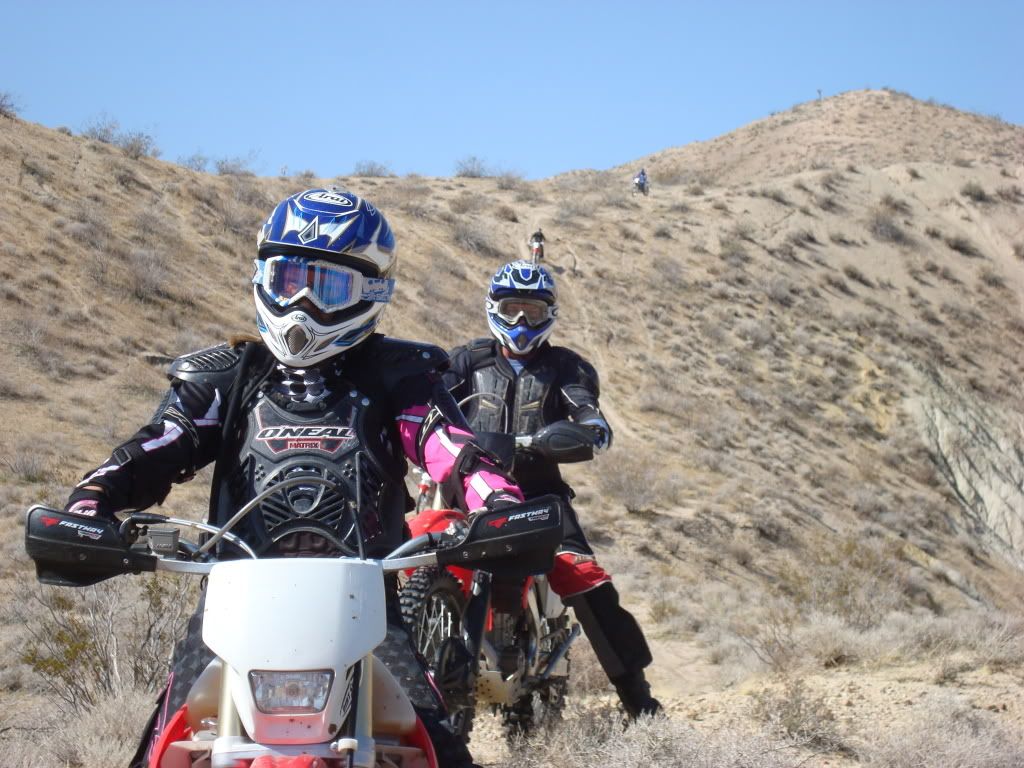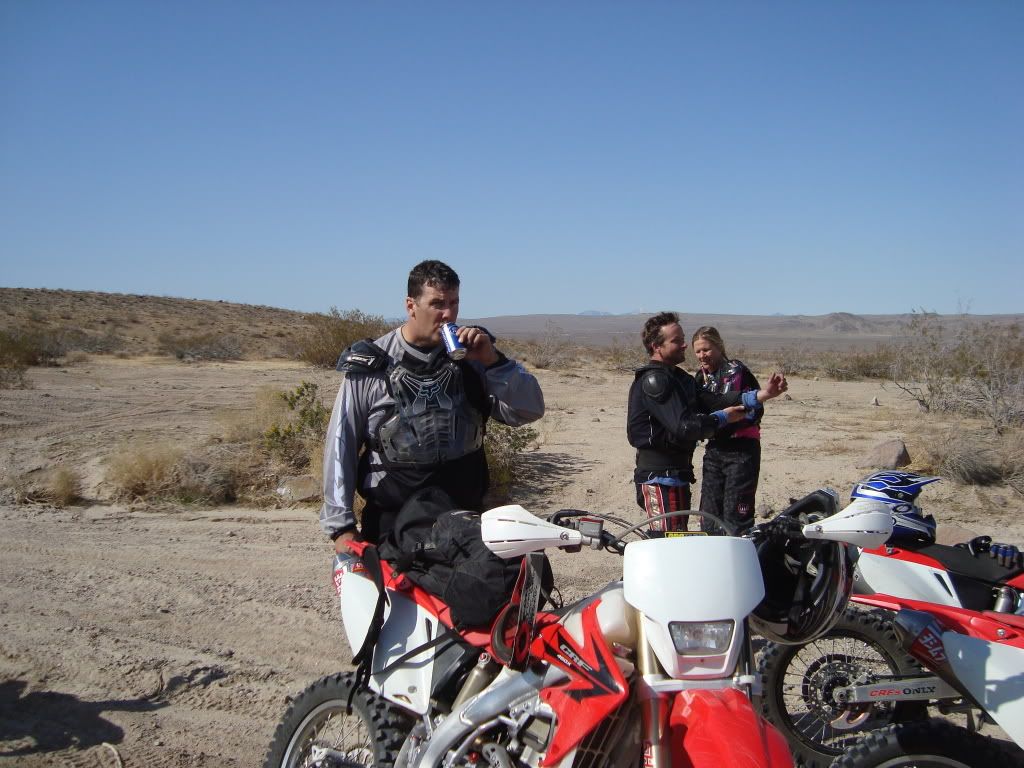 Dave does Pepsi.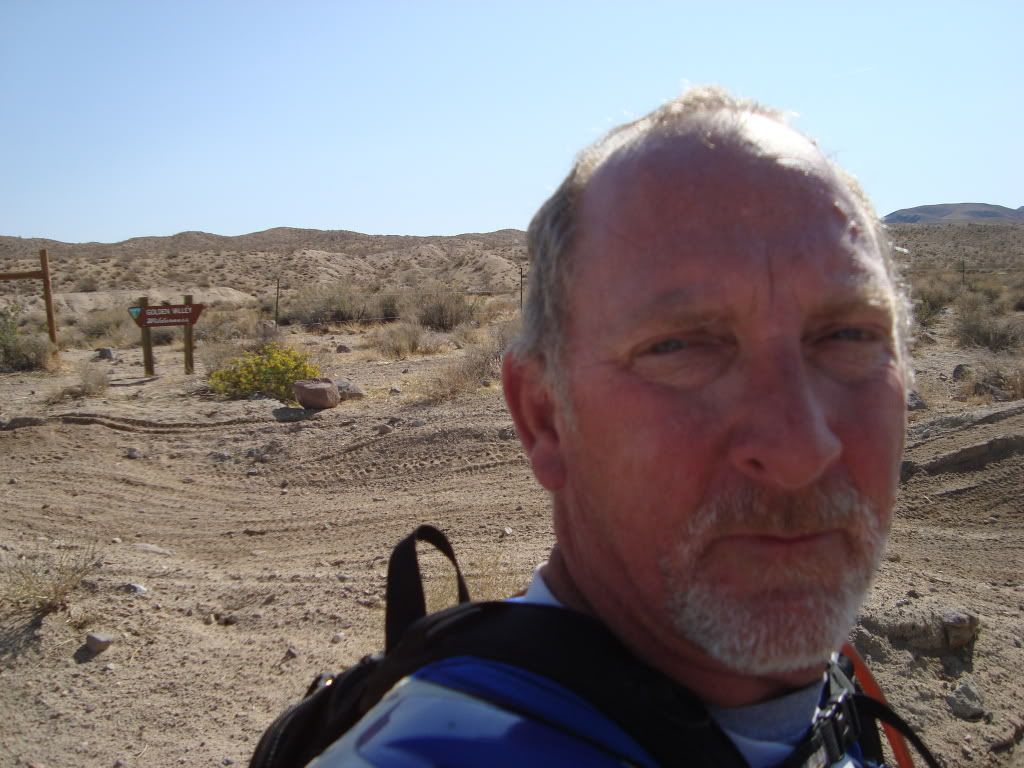 Pat gettin a drink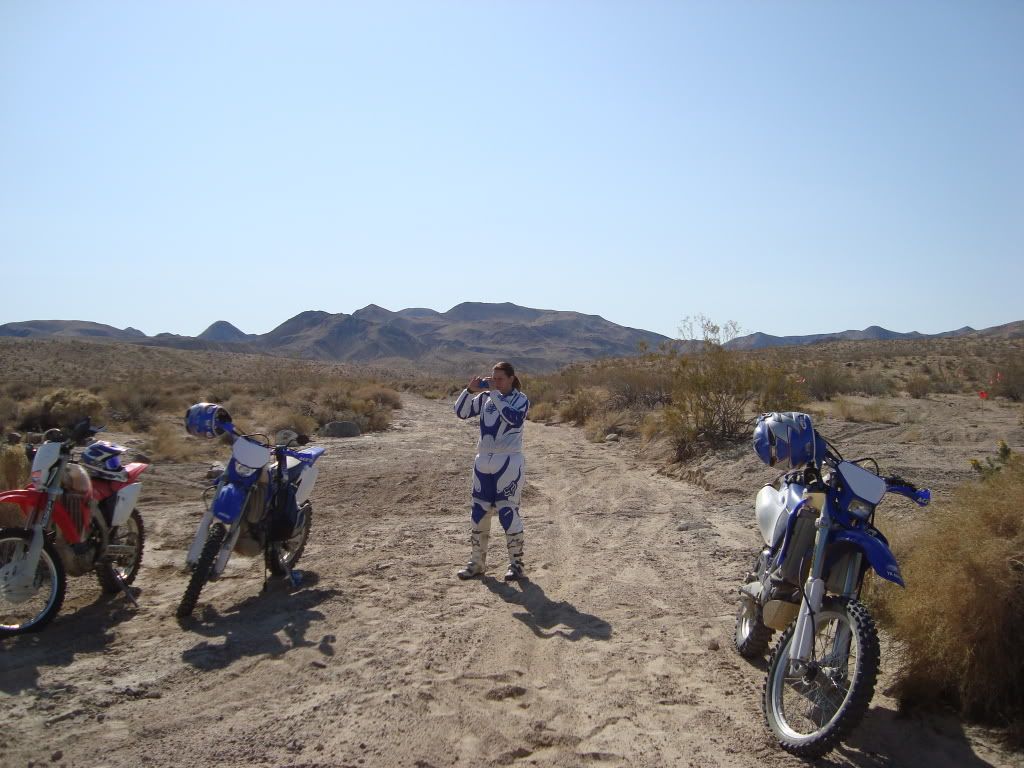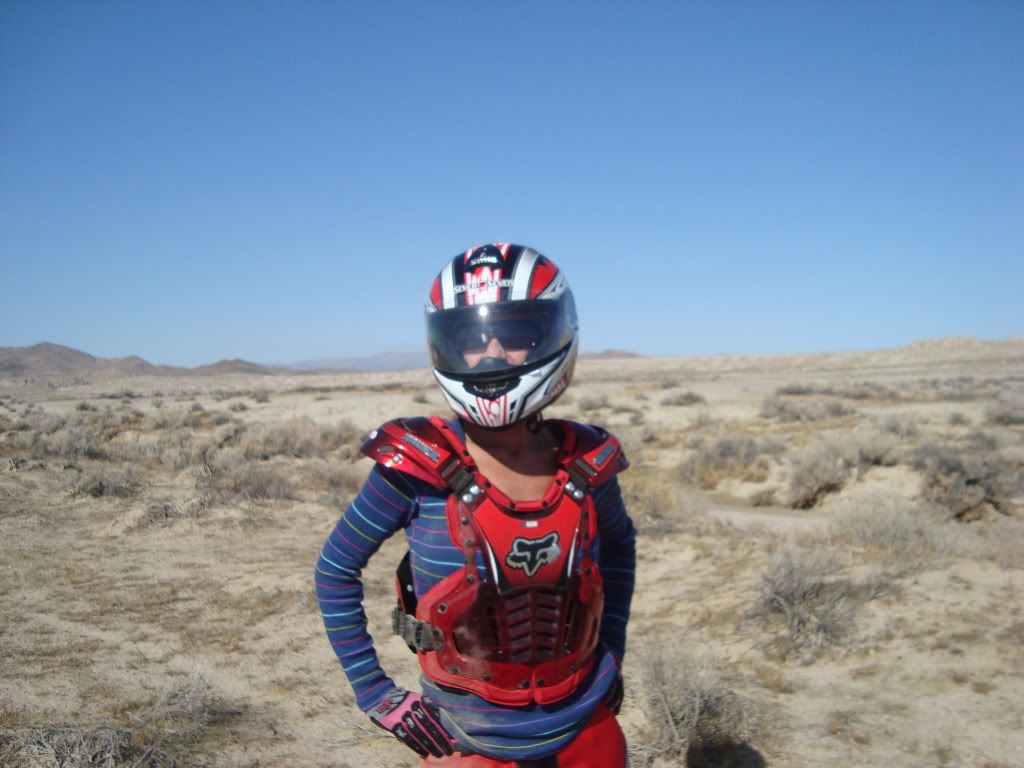 We came upon this chic just after she'd hit the ground at a small g-out.
Her better half
A hole at the Pinnacles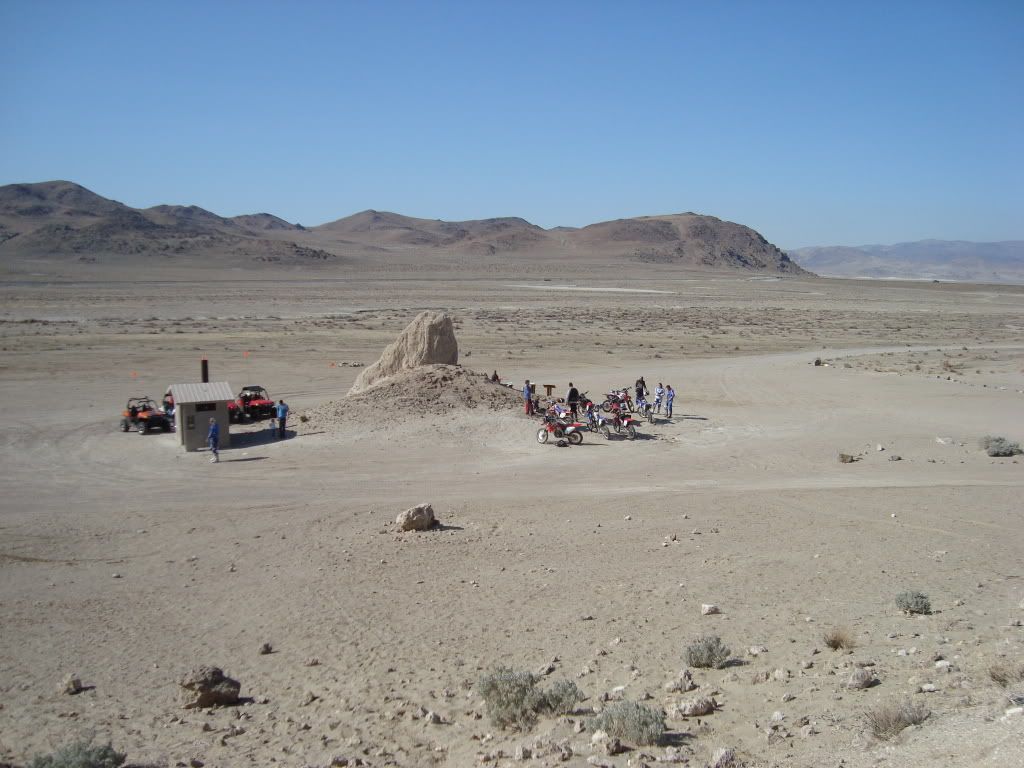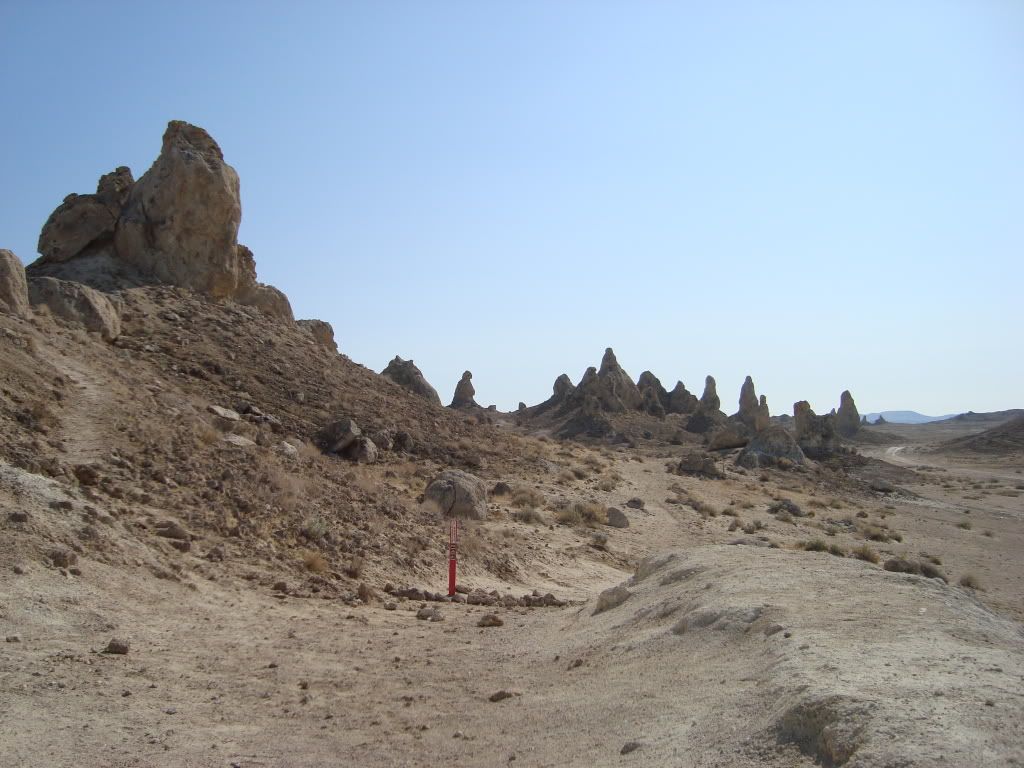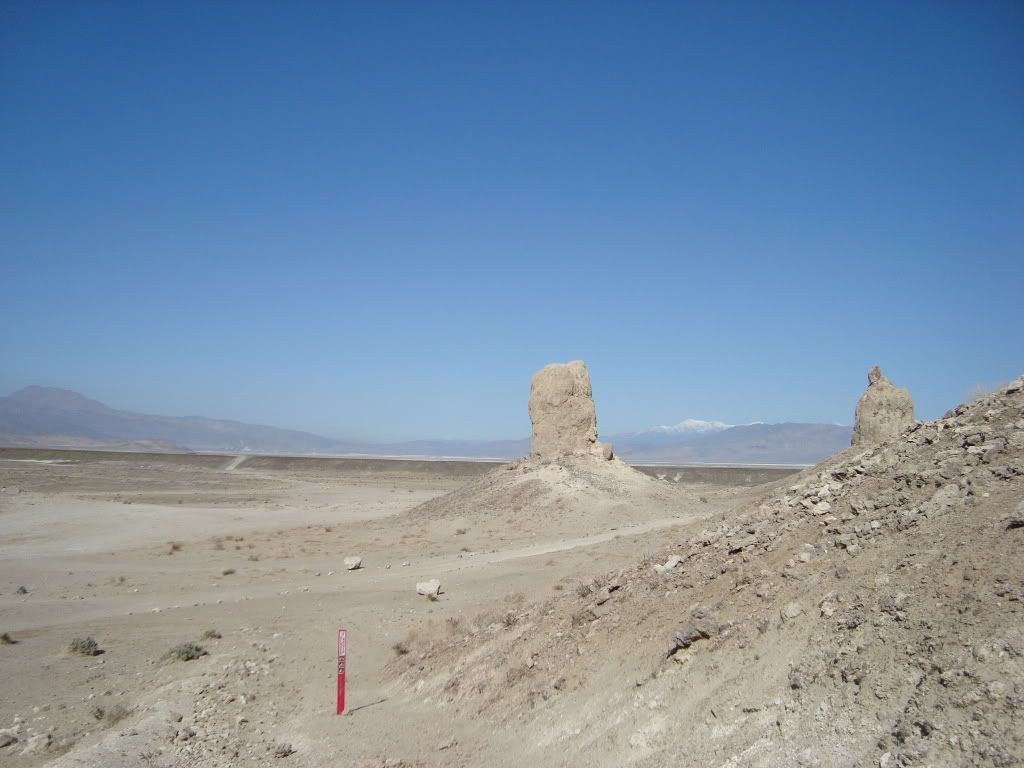 Trona in the distance.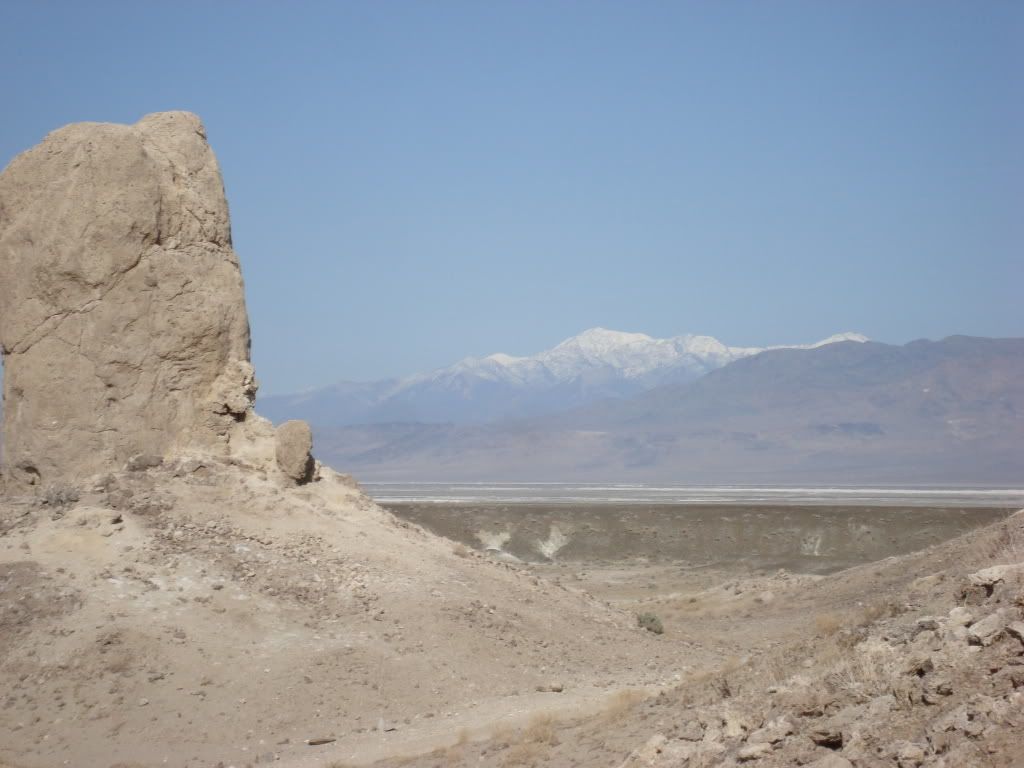 The snow capped Panamint range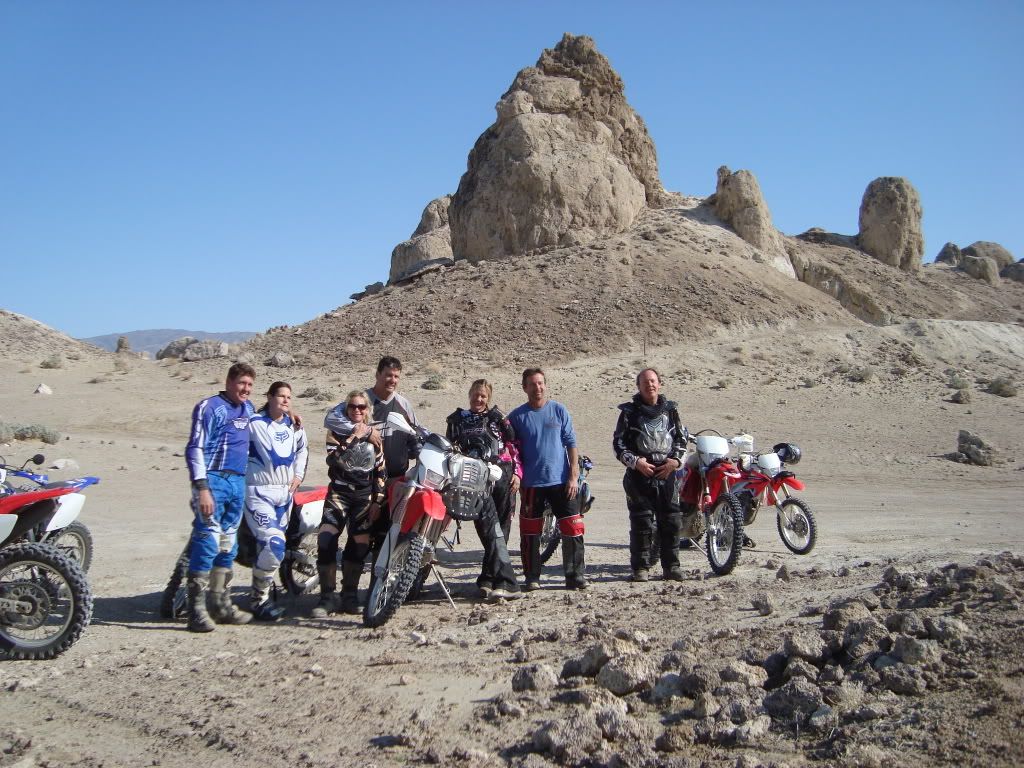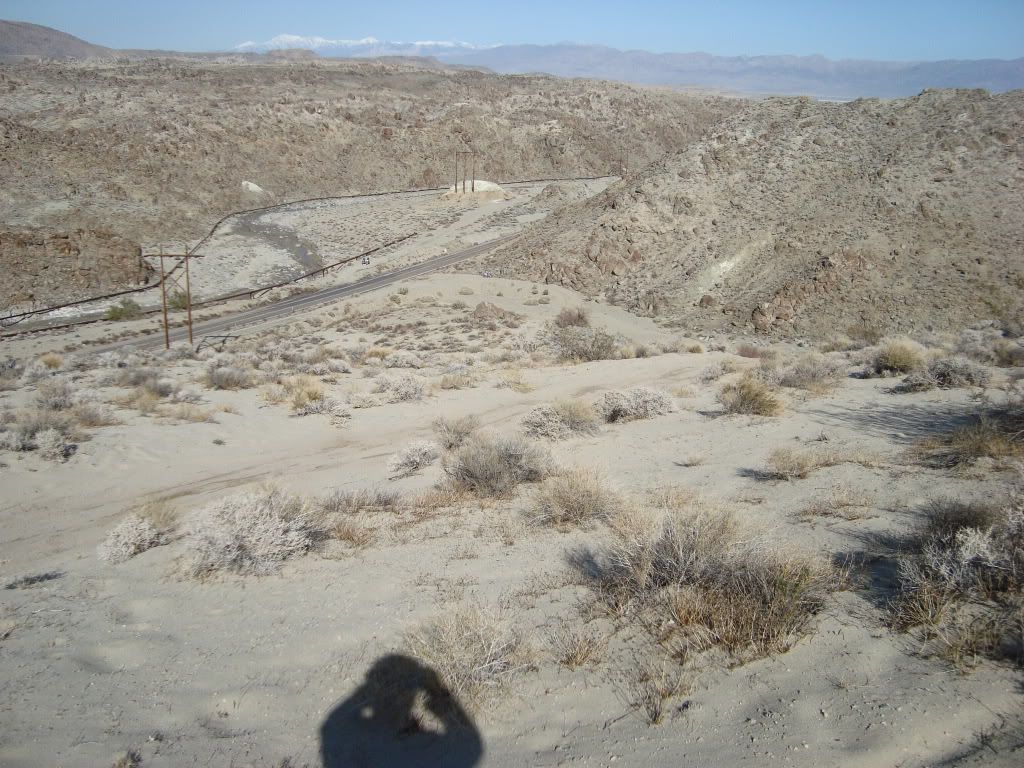 A hill climb at hwy178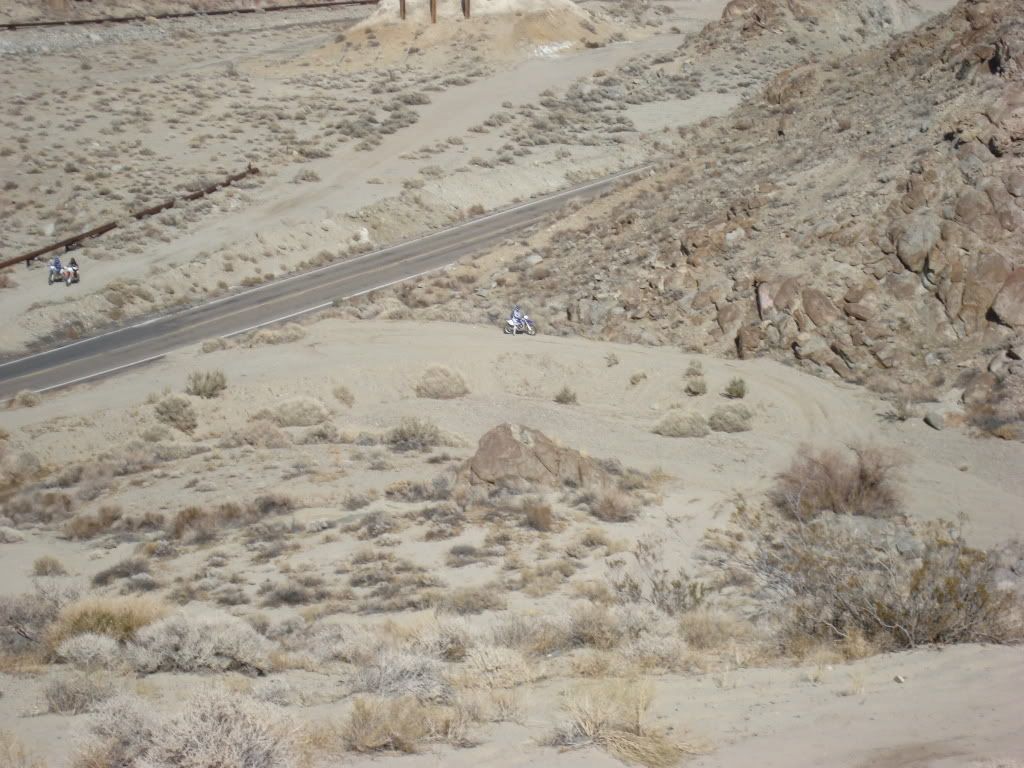 Dan's bike is pie-plated
Our boys at the line Sunday at 9am, with Paul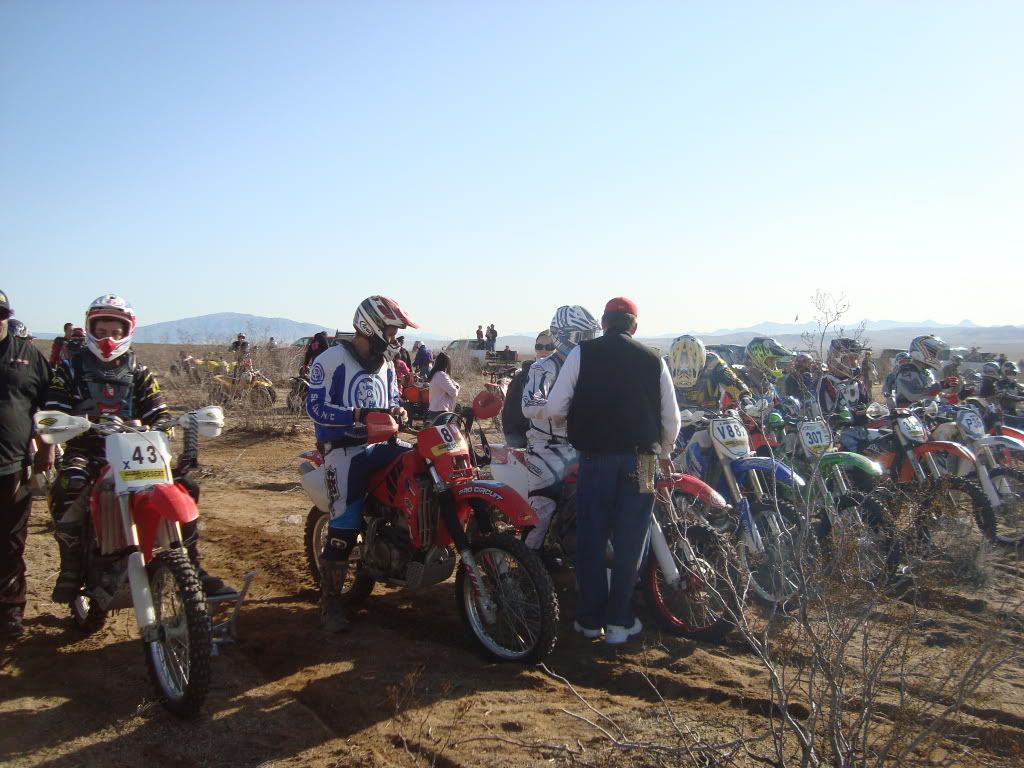 Kurt assists Kyle
Atrain in the green gear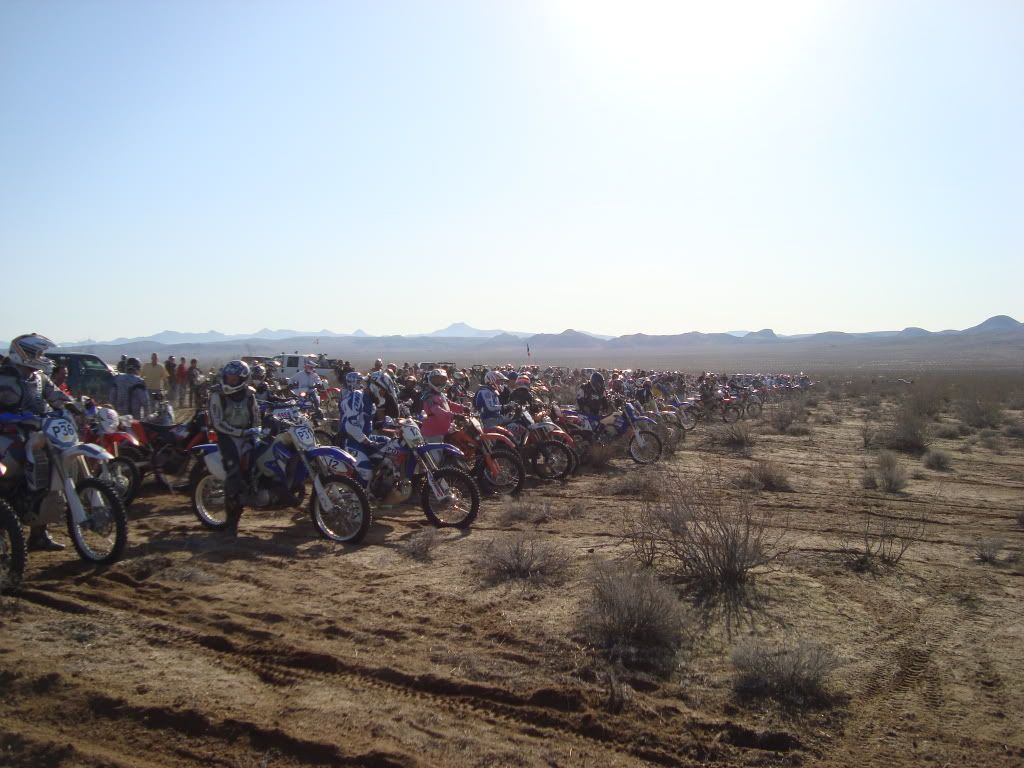 And this was the second row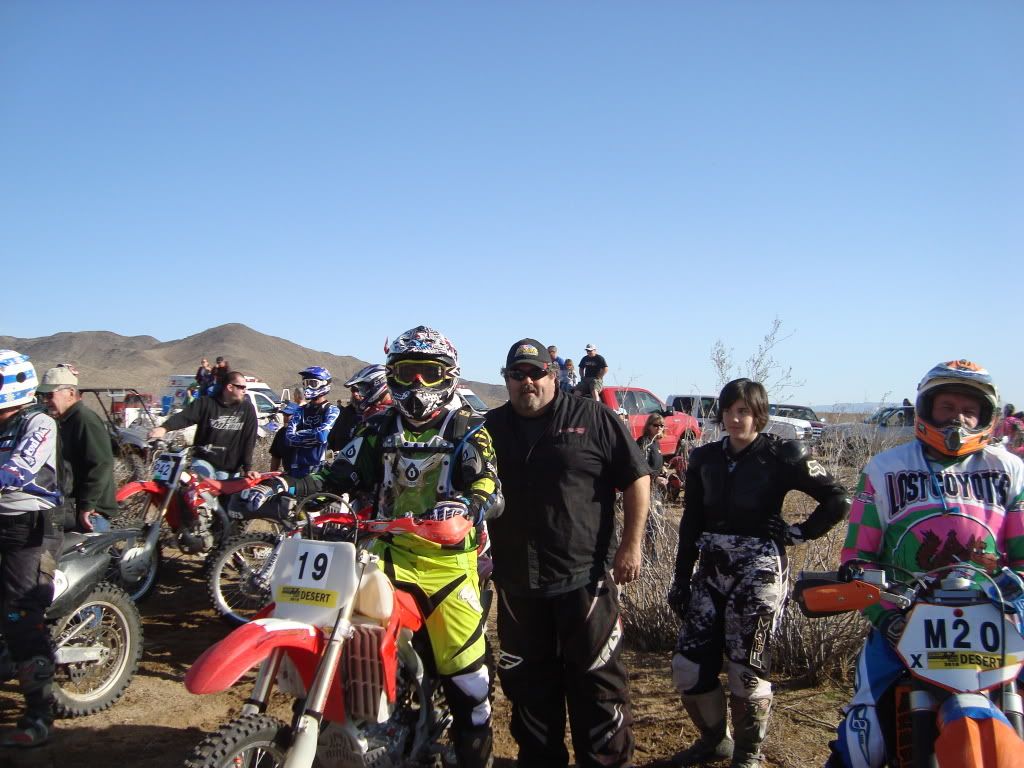 Anthony and Paul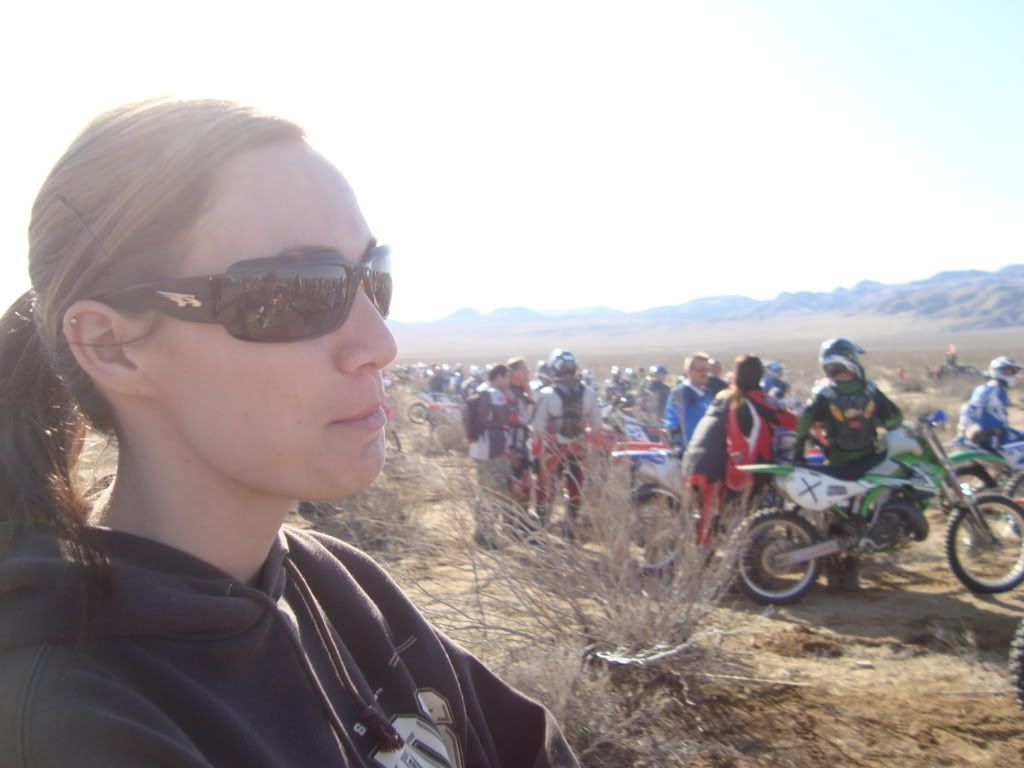 Kyles' wife Tracey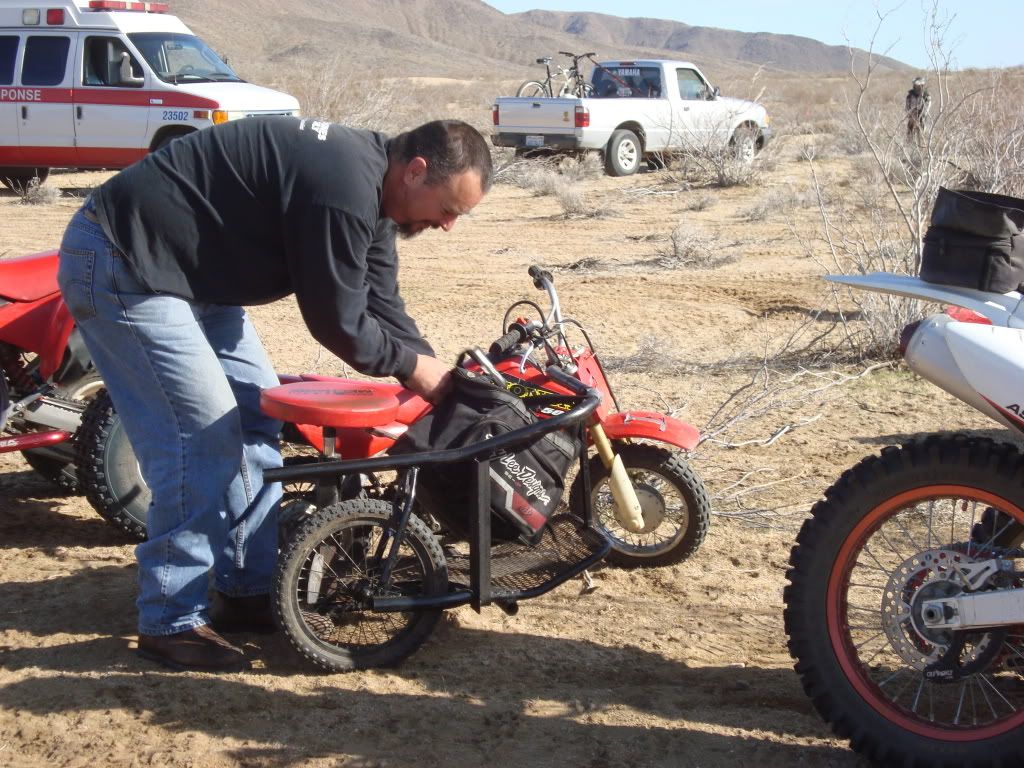 This guy was sportin a crf50 sidehack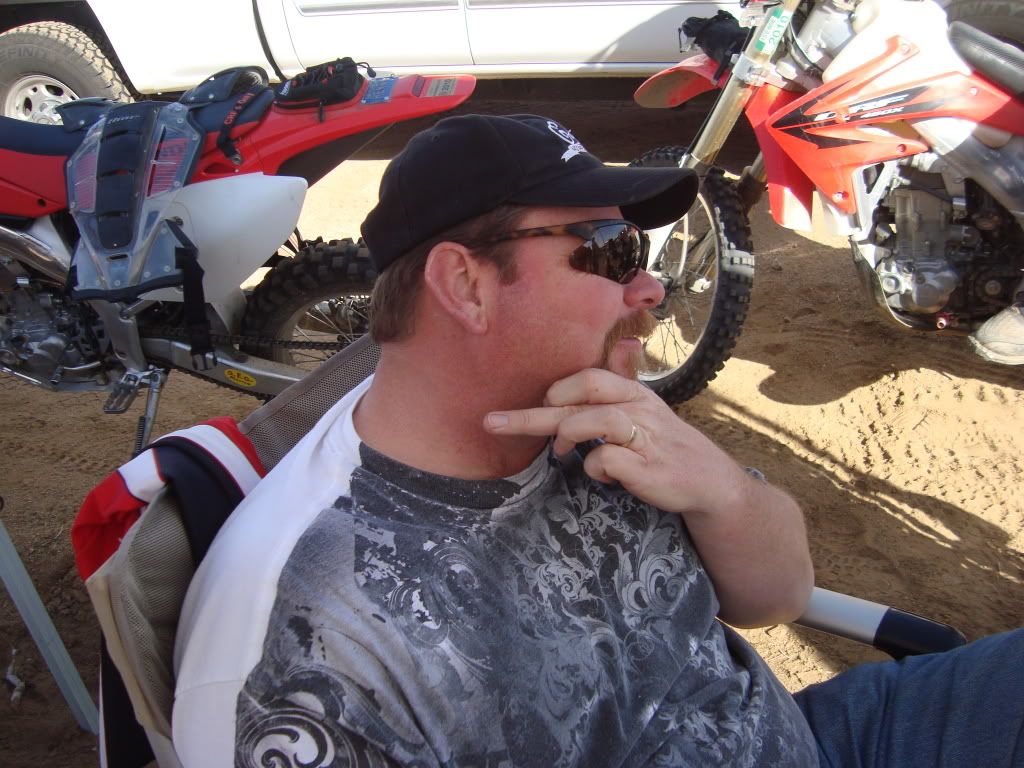 Hank doin hand animals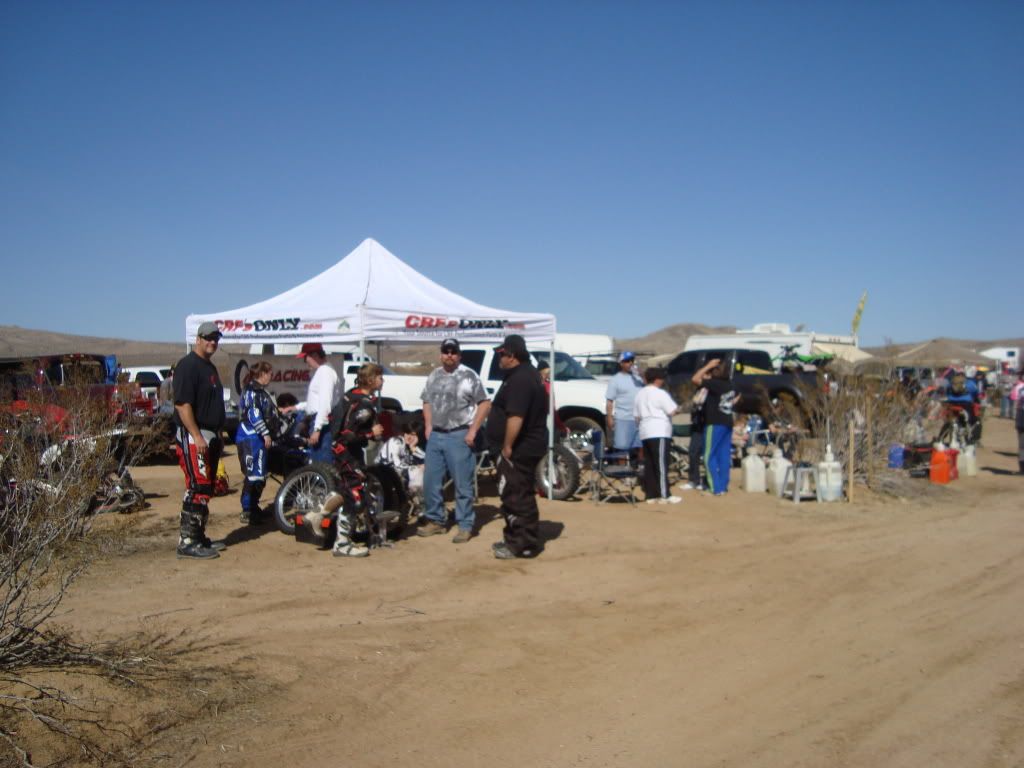 Our pit crew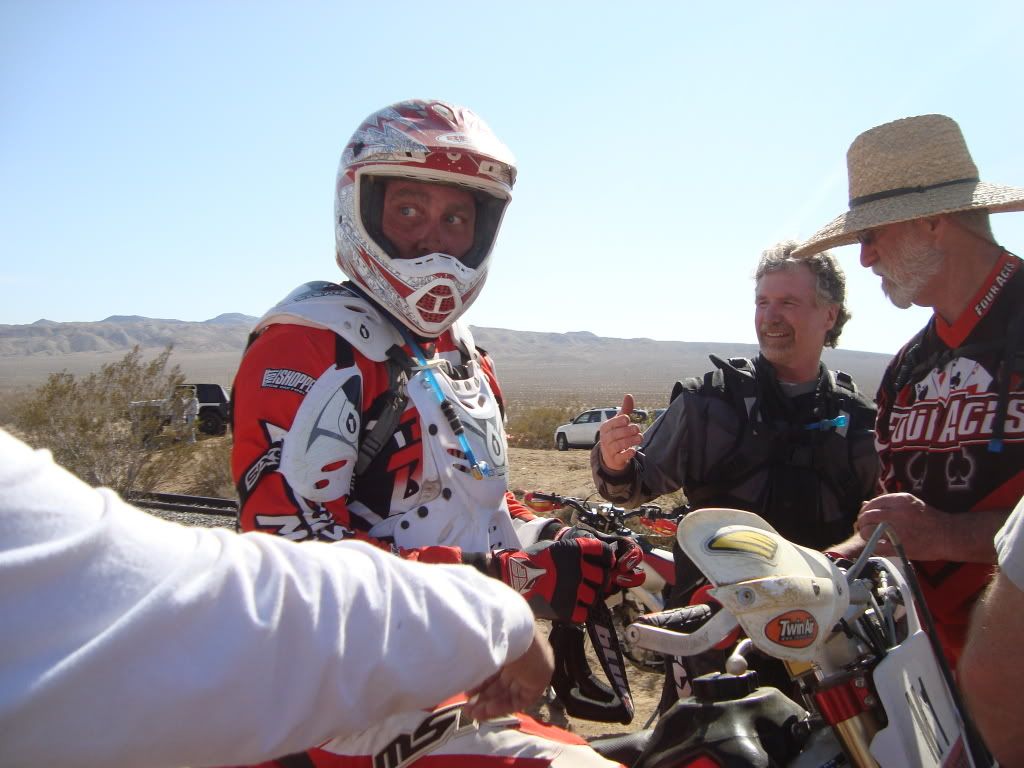 Steve Williams nabbed 2nd I heard, in his expert campaign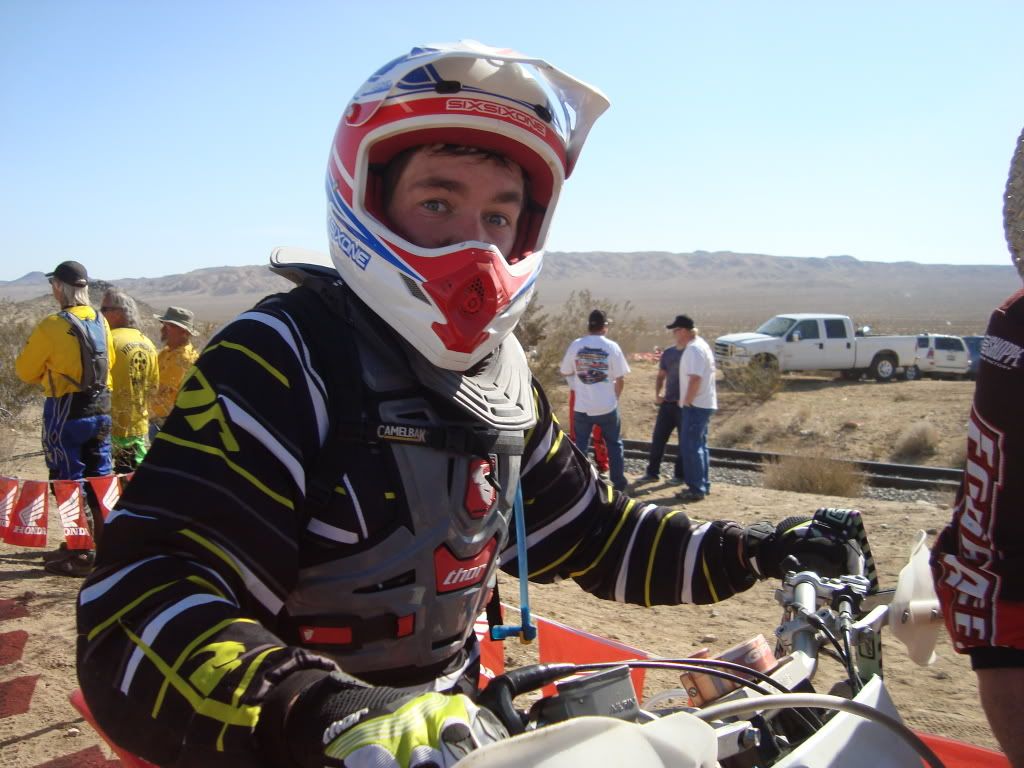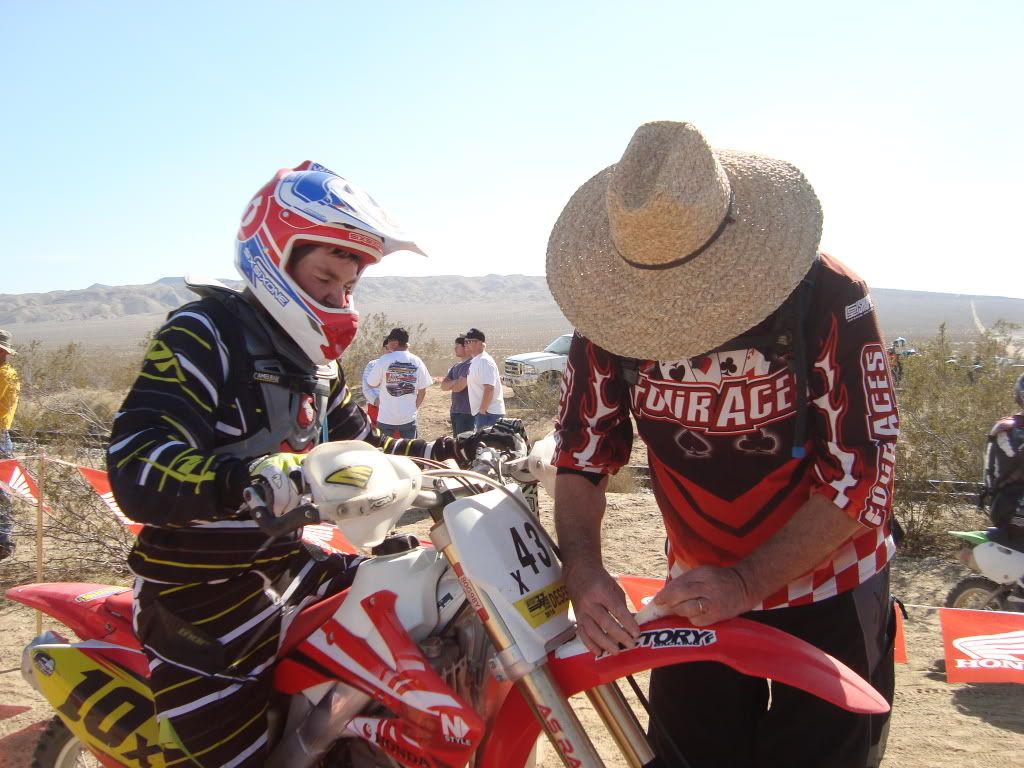 Pat was in high gear Sunday. many cudos to Pat for steppin it up in Intermediate.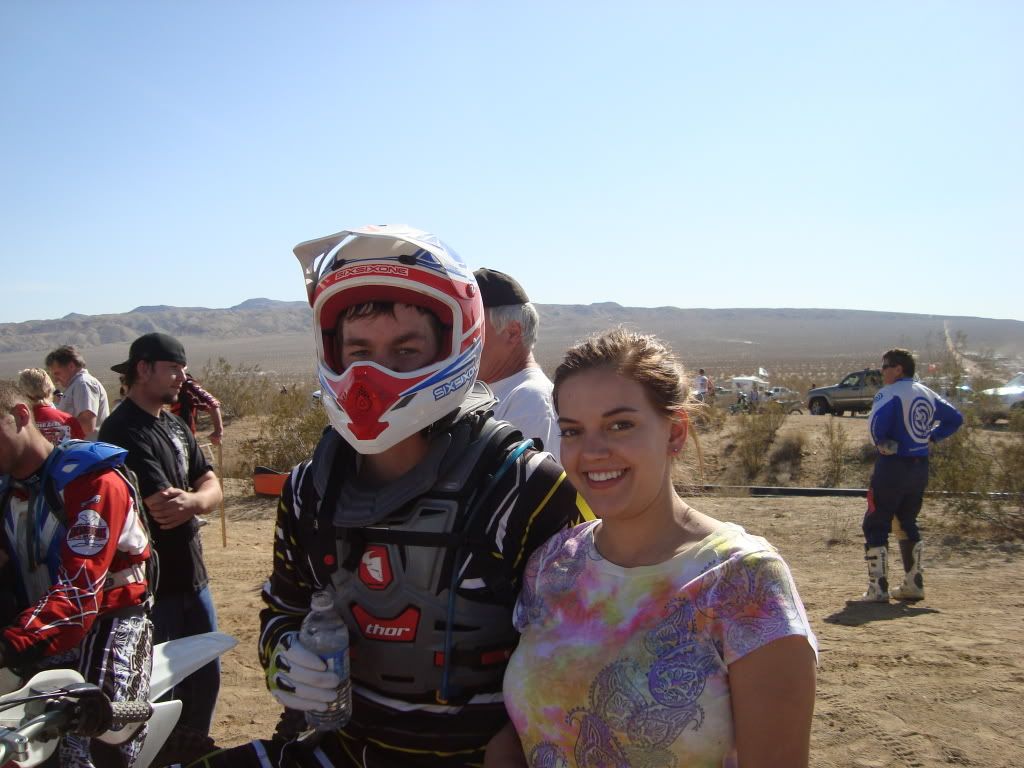 Pat with the our own trophy chic, michele !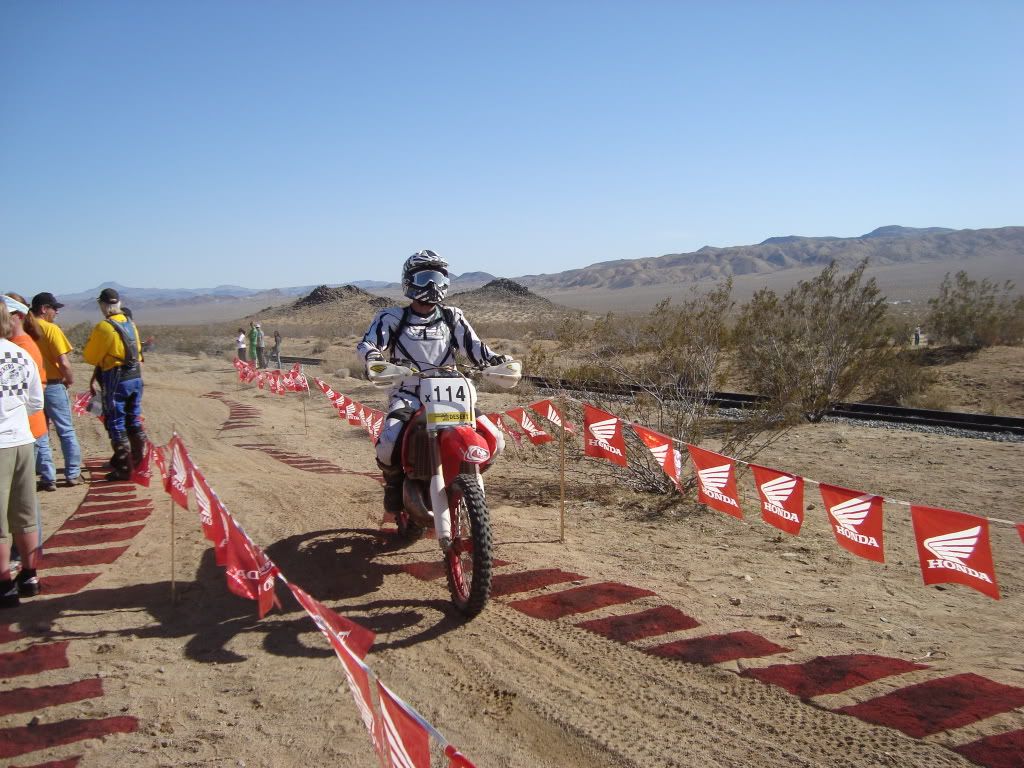 Heressss...Kyle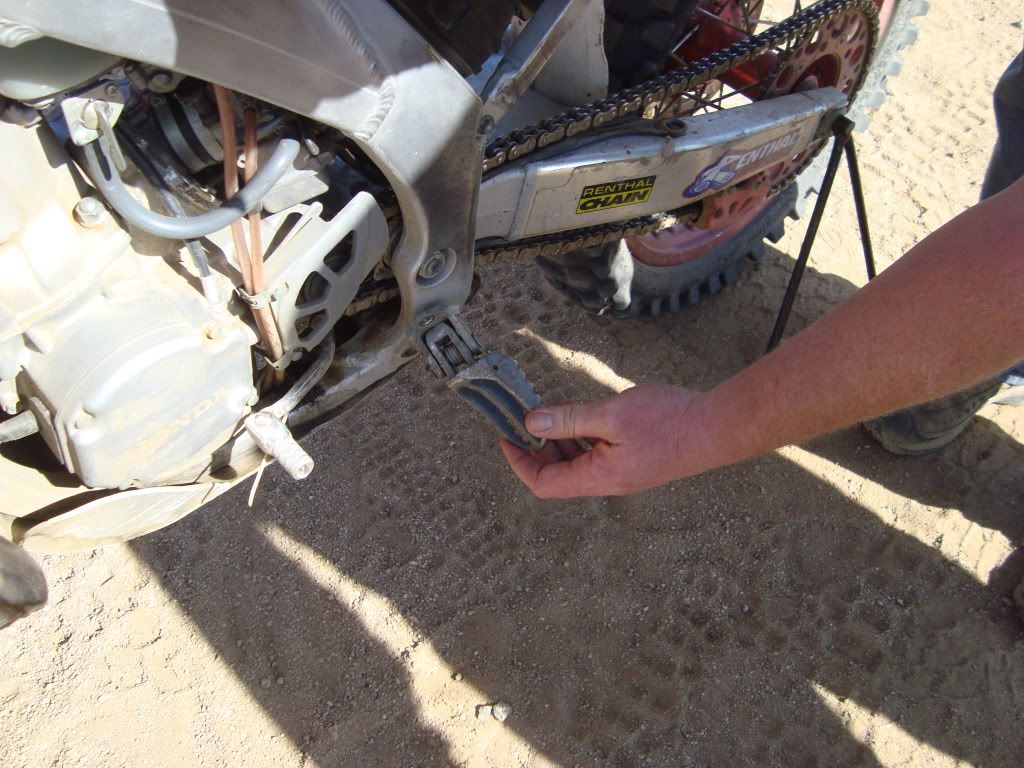 Kyles' peg mount lost a screw, and he rode that way for like 8-10 miles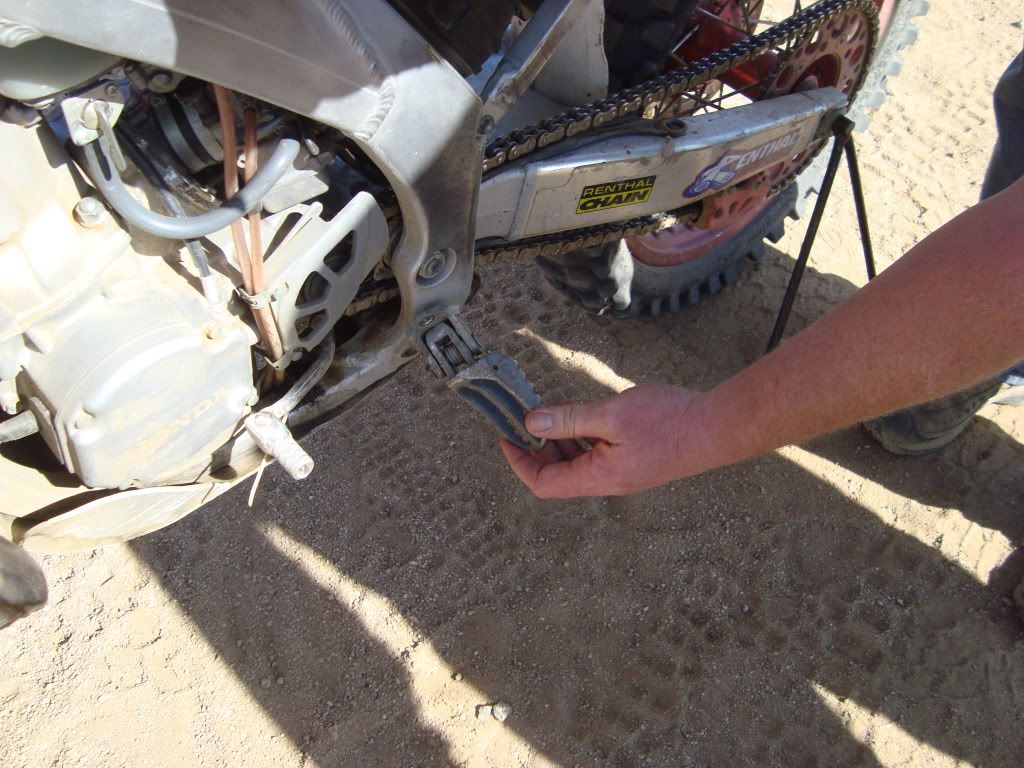 scoreboard
atrain rolls thru finish muy late after dan found him and helped atrain fix his bike. Temporary fix. Clutch cover, brake laver,and now I see clutch basket is toast too.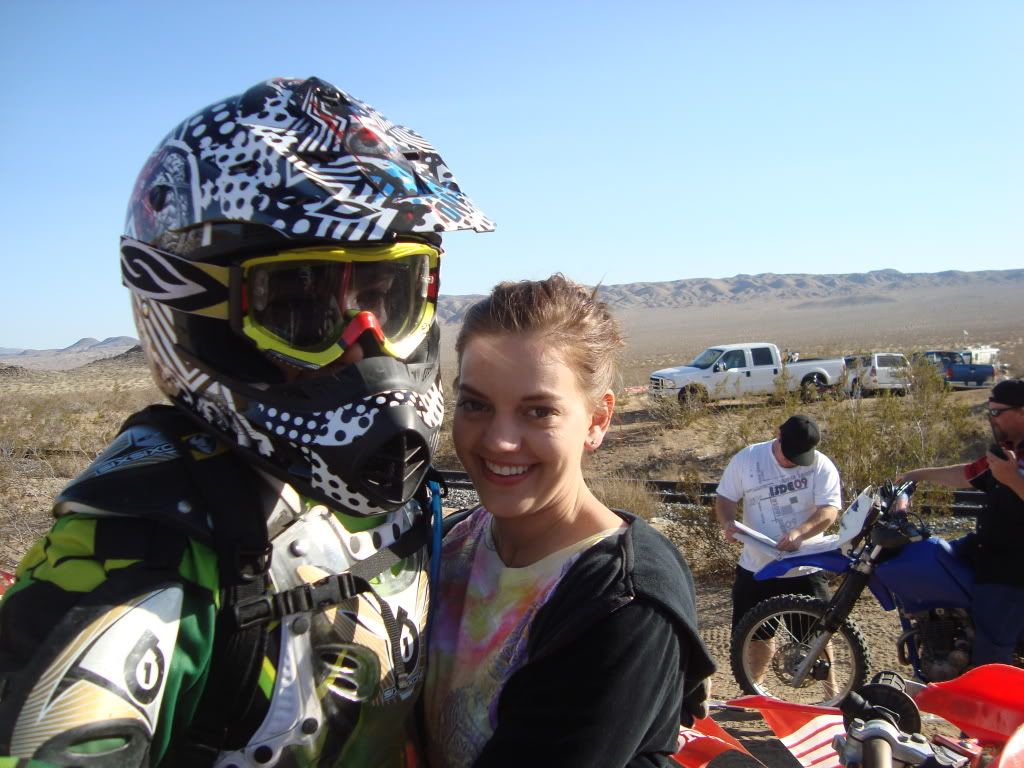 Anthony and Michele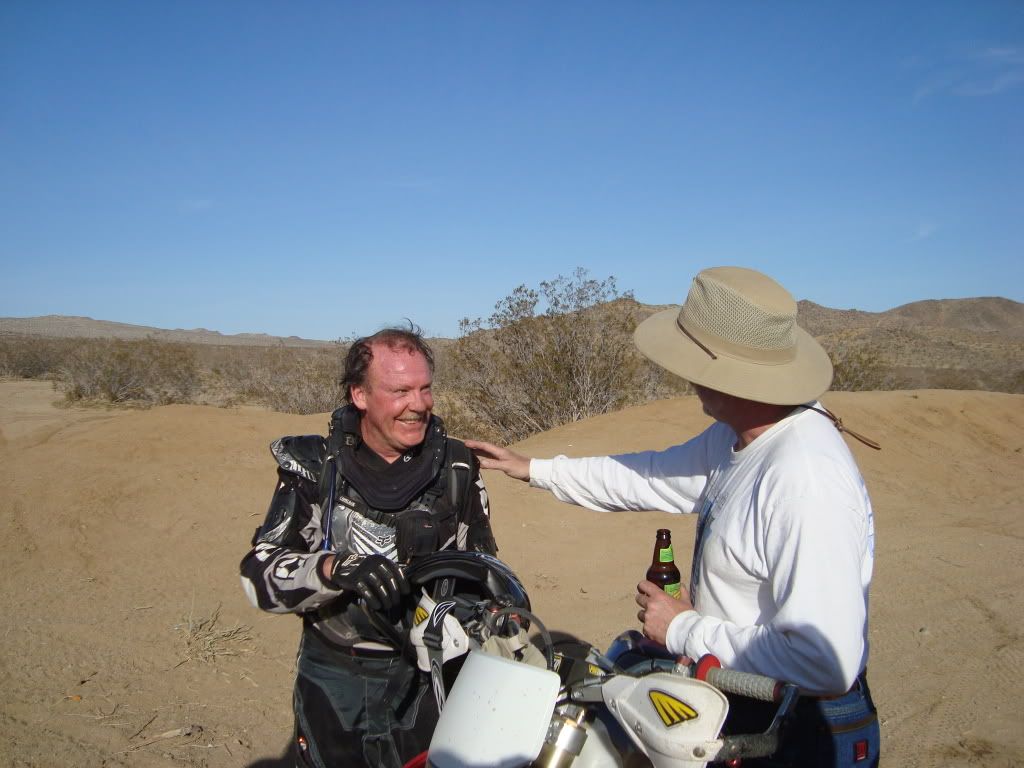 Kurt tells Dan, "job well done"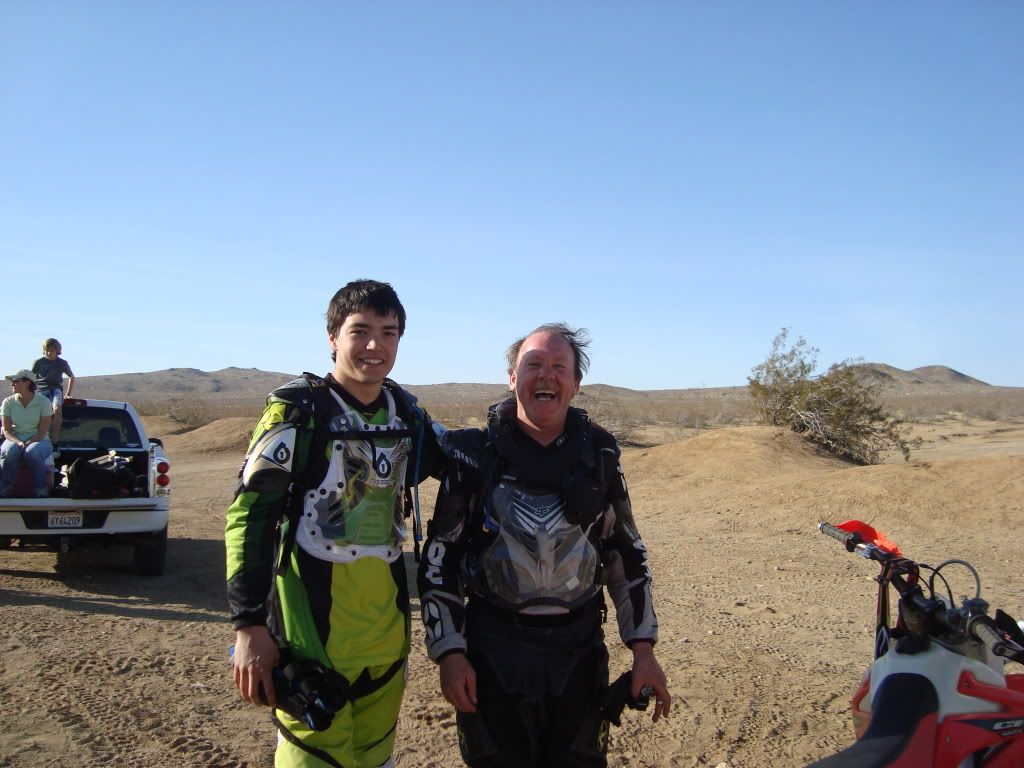 atrain and Dano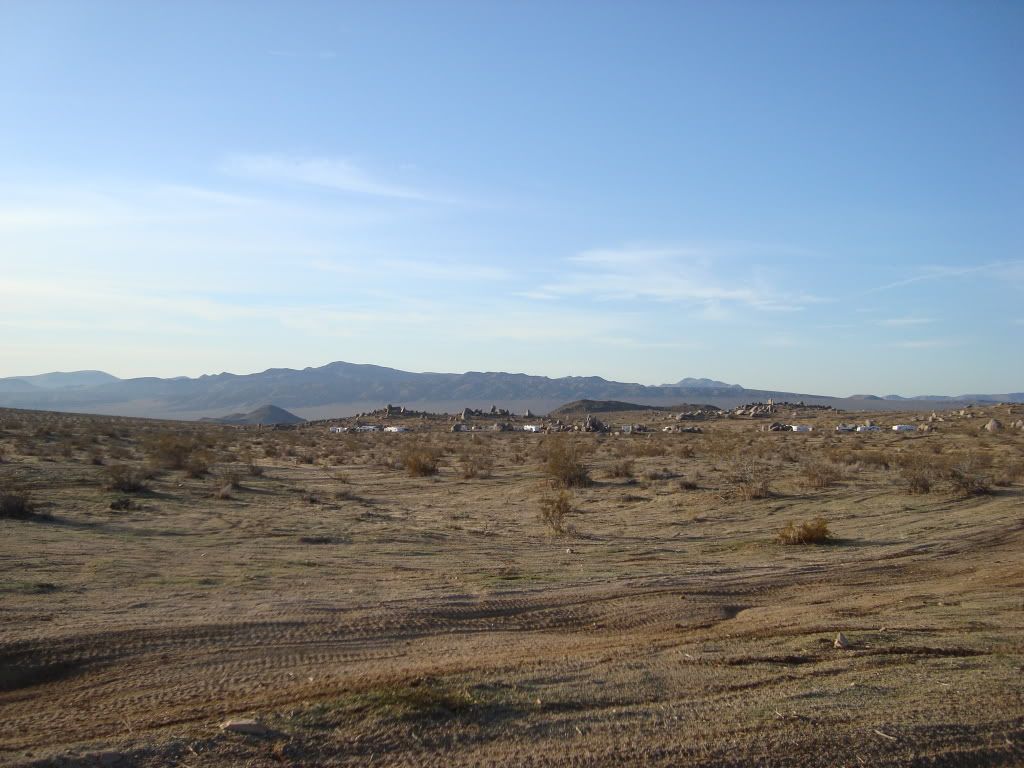 Monday morn, finds almost summer like air.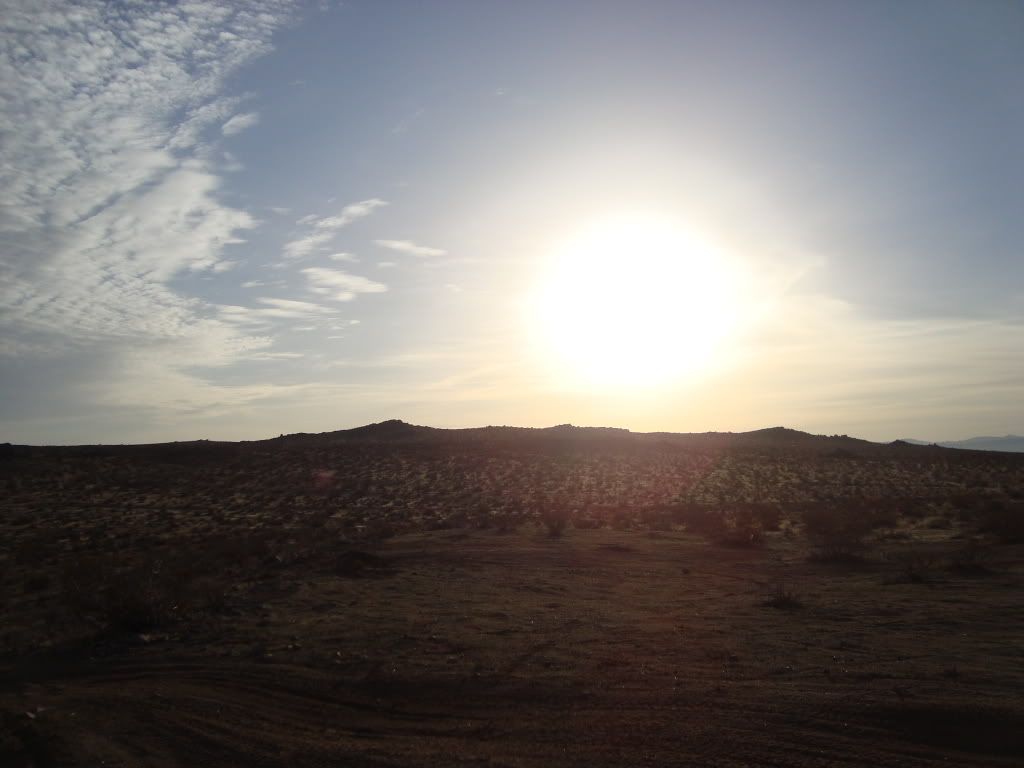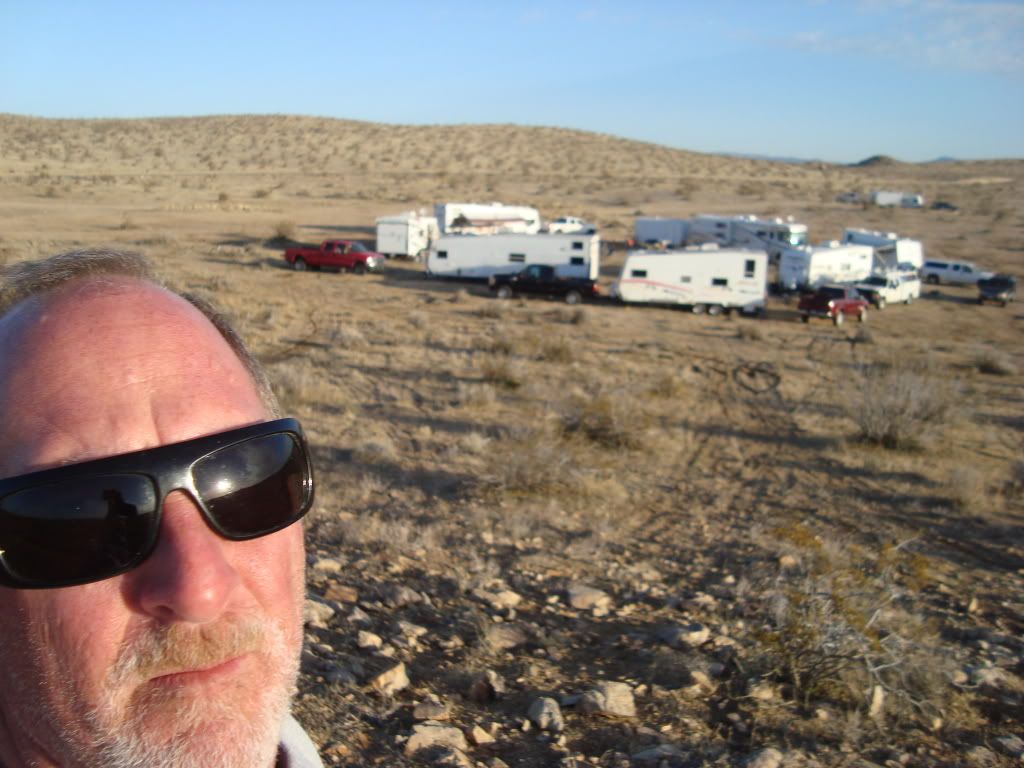 Lovebirds, Nick and Marianne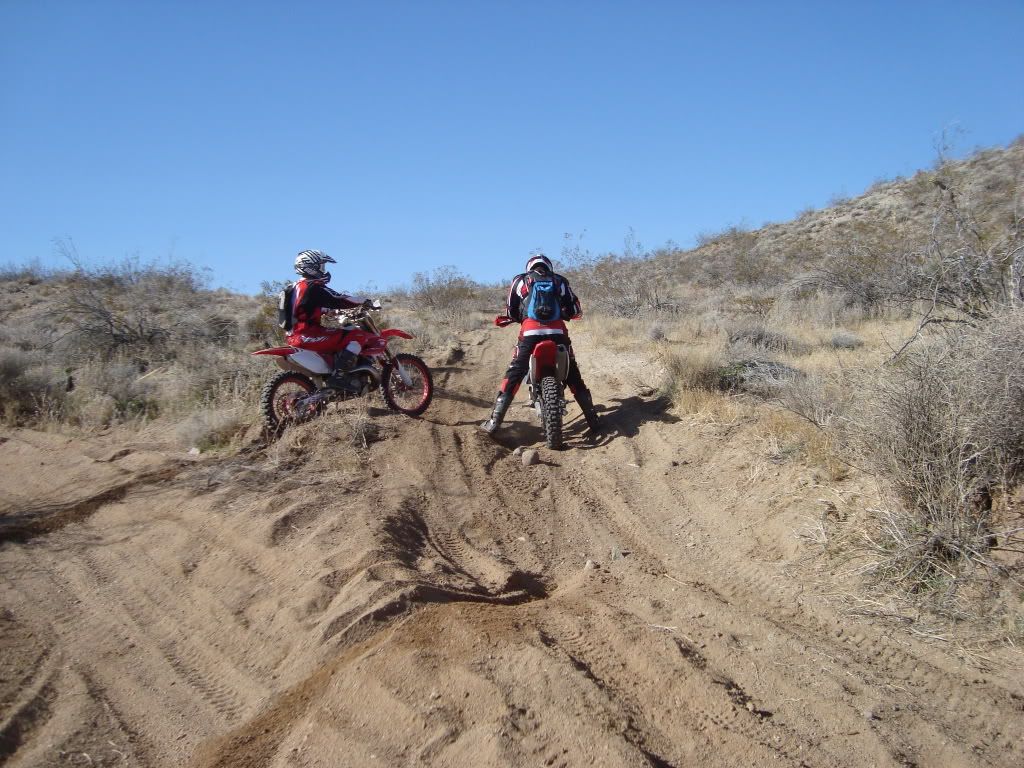 We go on a ride and try to re-trace lap 1 from the race. without ribbon we soon lose the course. Turn the day into a fun big sweeping loop.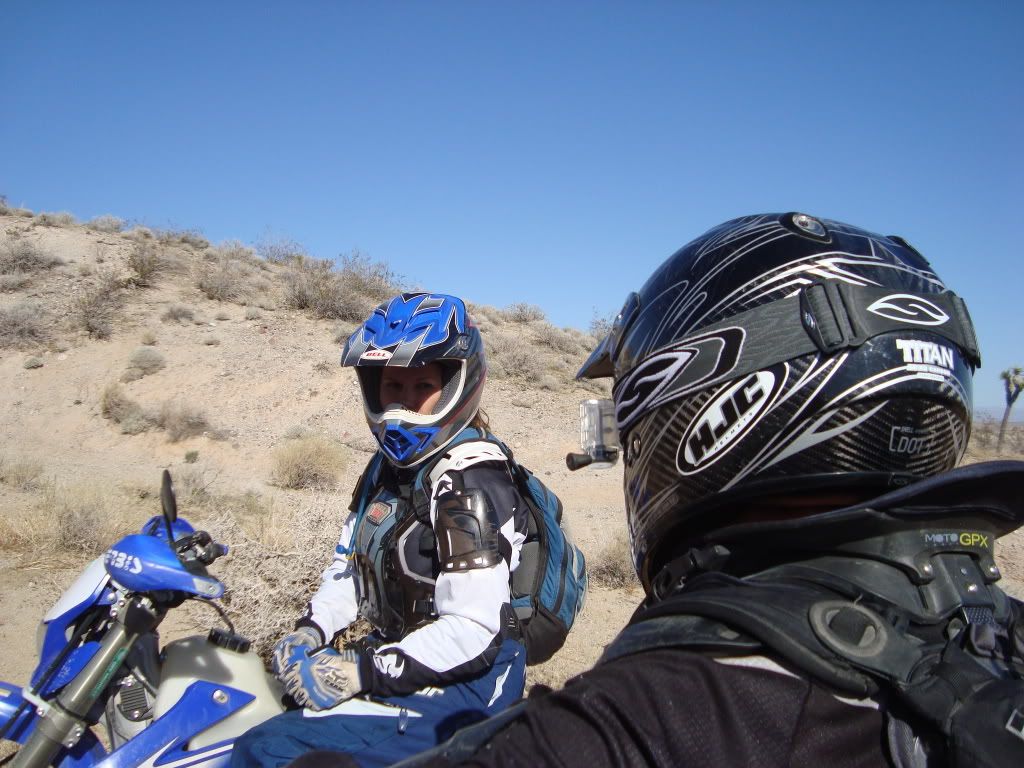 Nick aboard Old Blue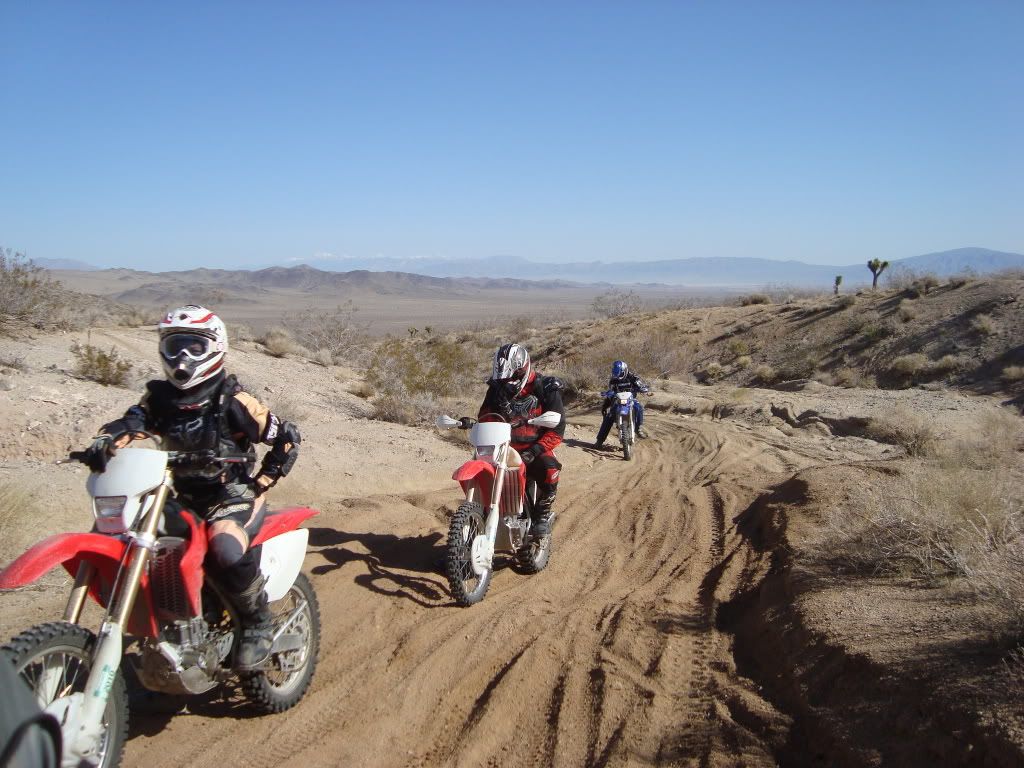 soon after this pic, Denise launches in a grooved of-camber, stabbing and bugging up her knee. Denise and Dave would then pull back to camp to ice down the knee. We sorely missed them for the remainder of the ride, and I/we owe them a make-up ride.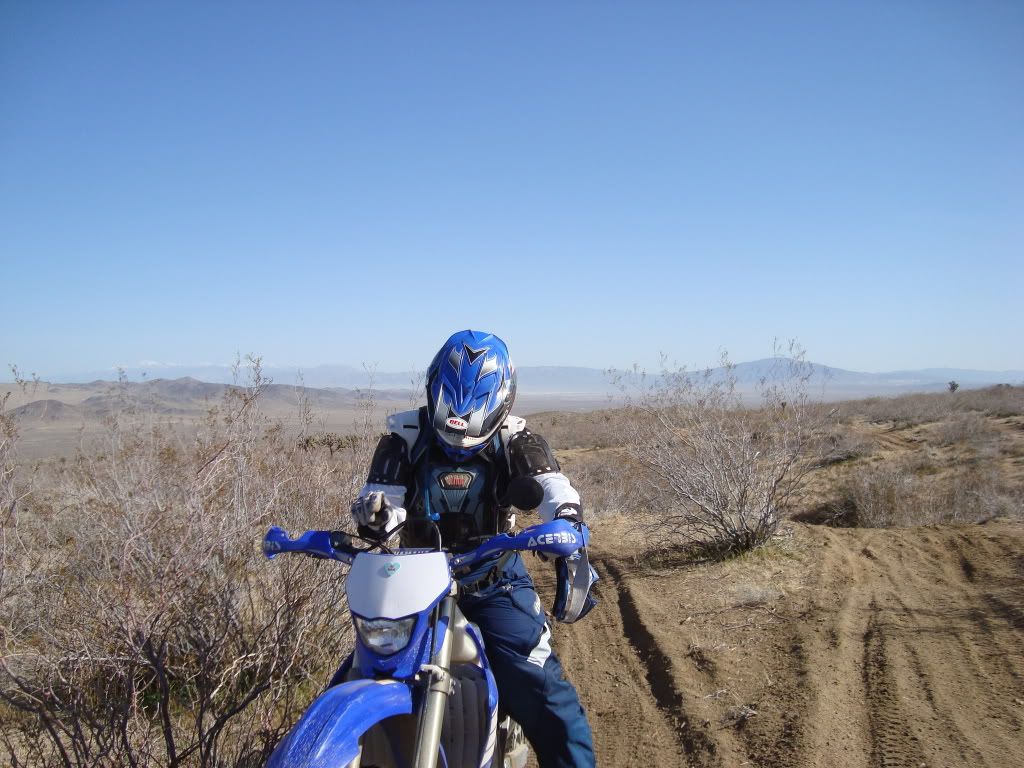 Marianne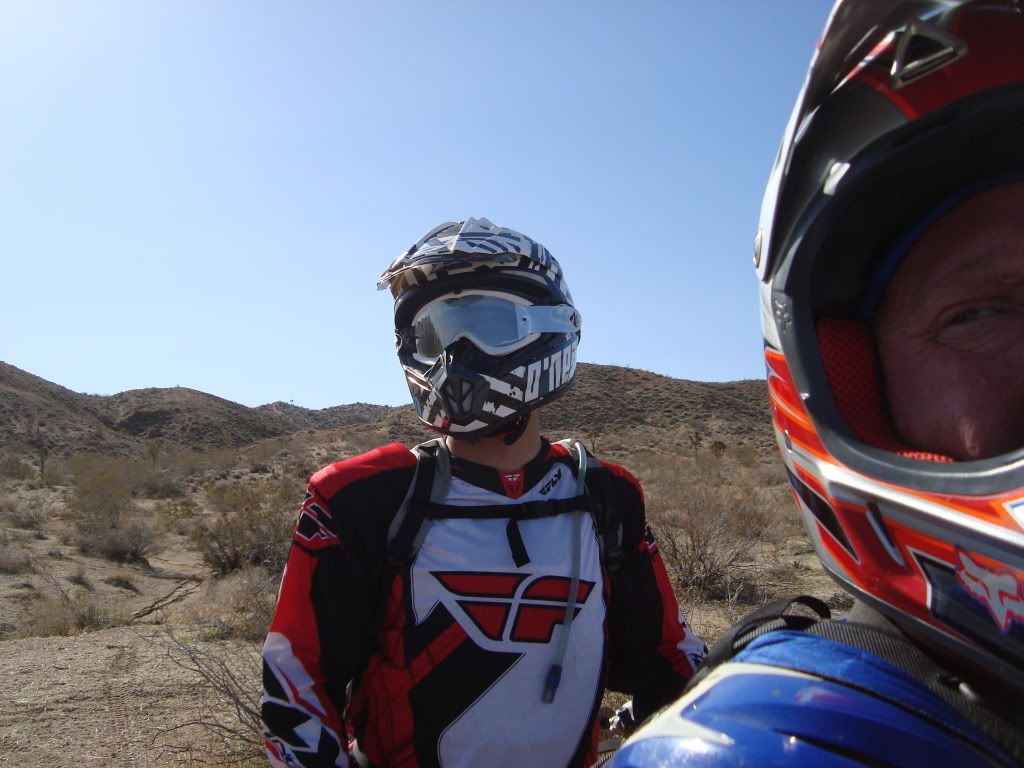 Kyle and me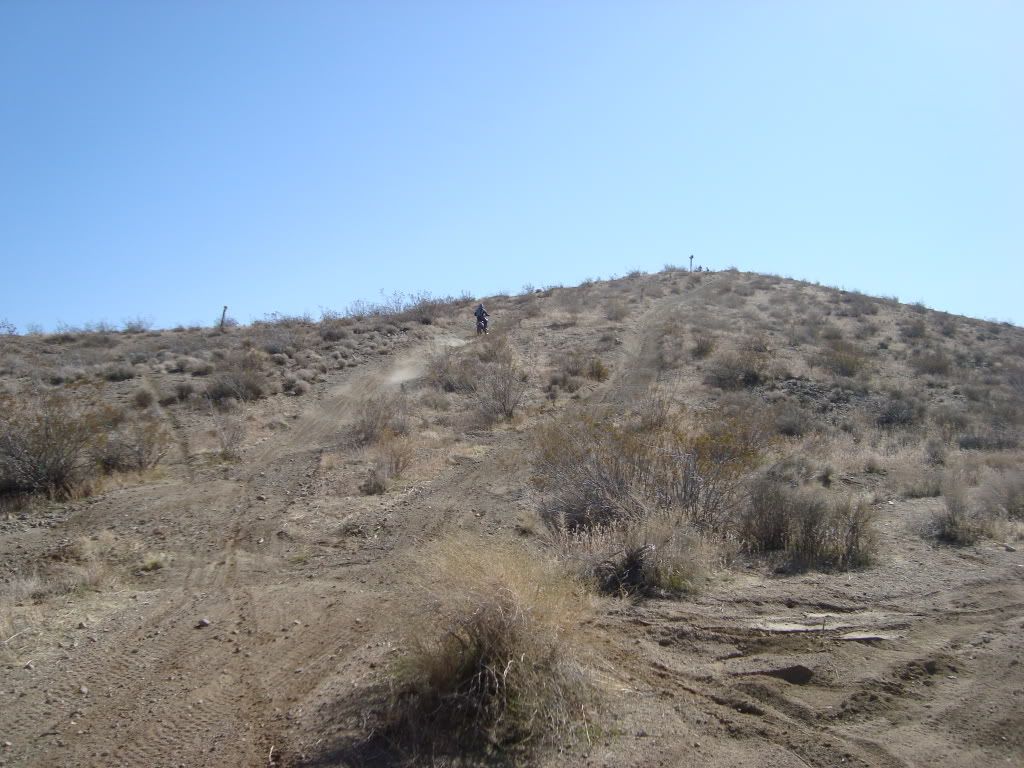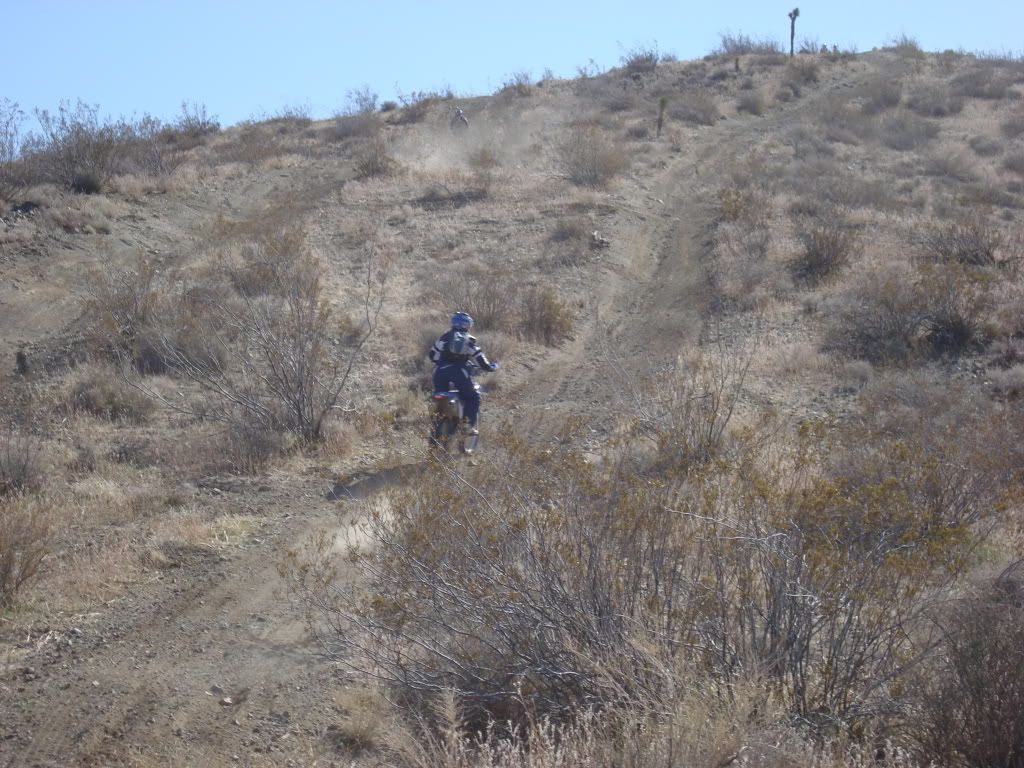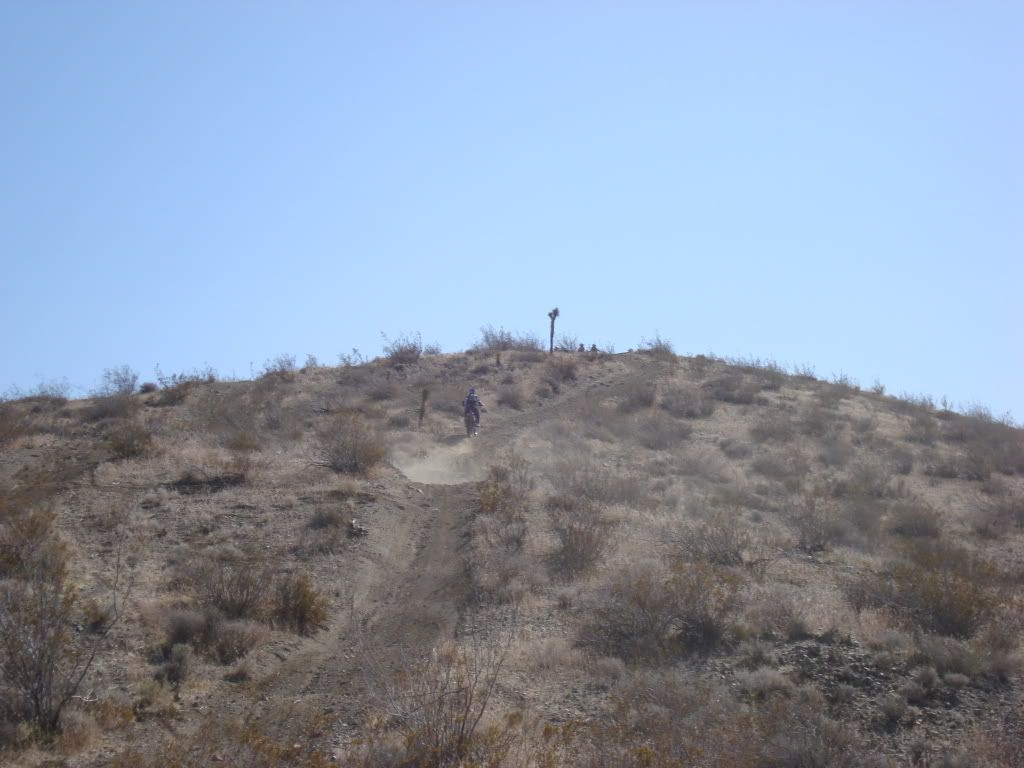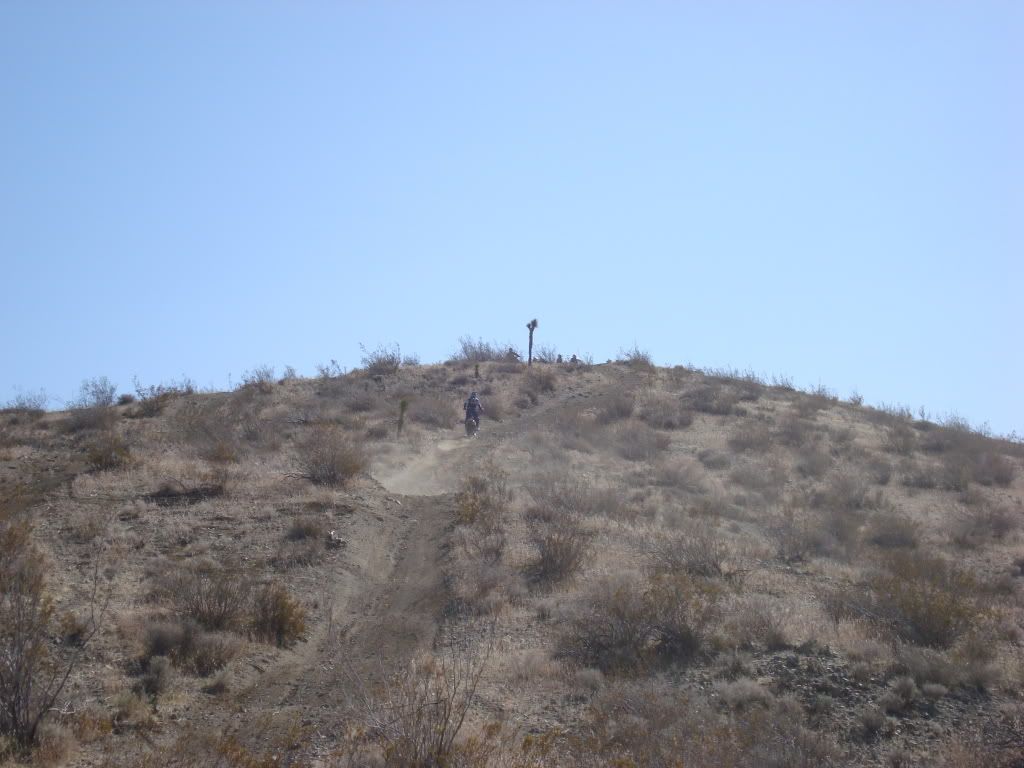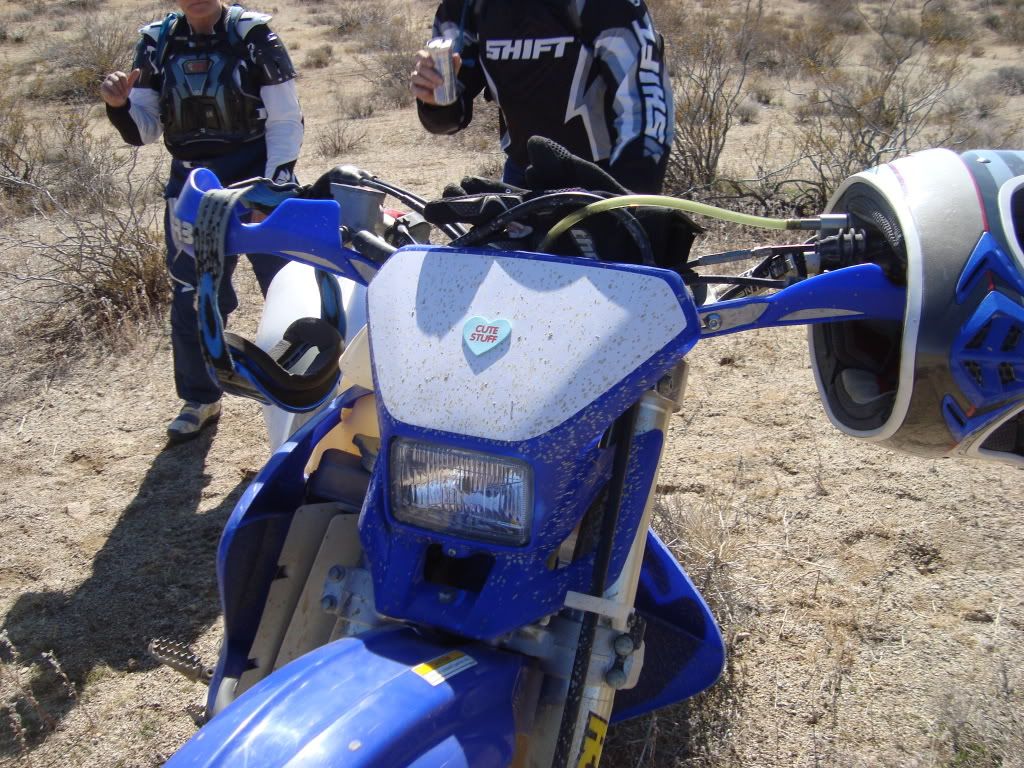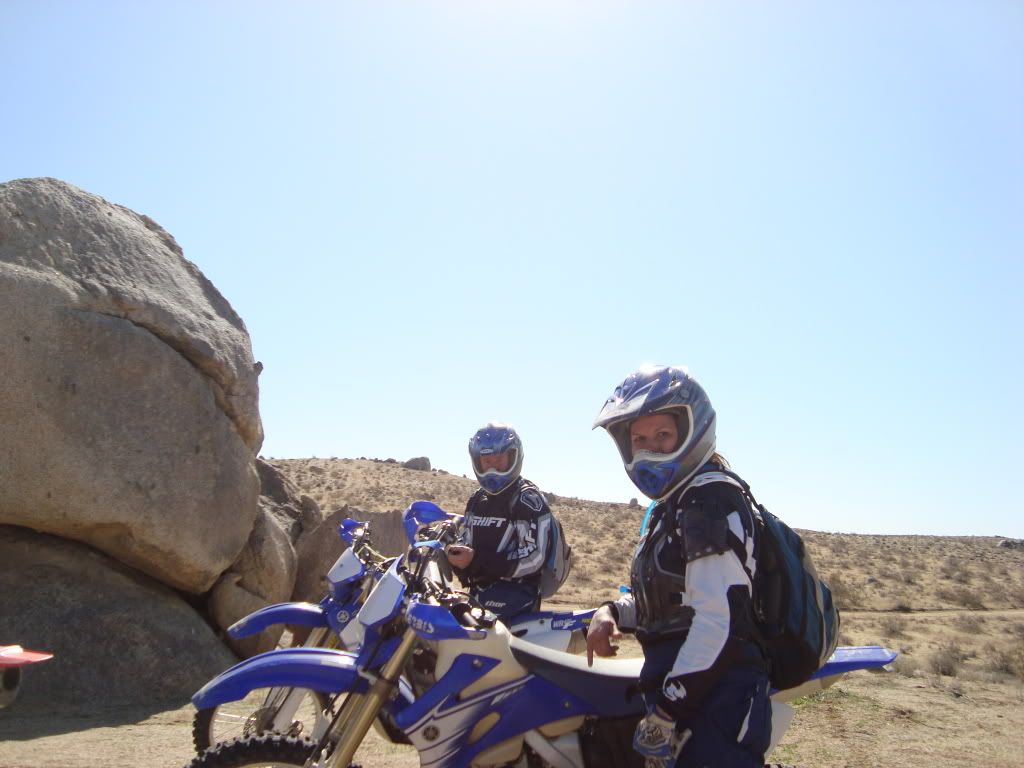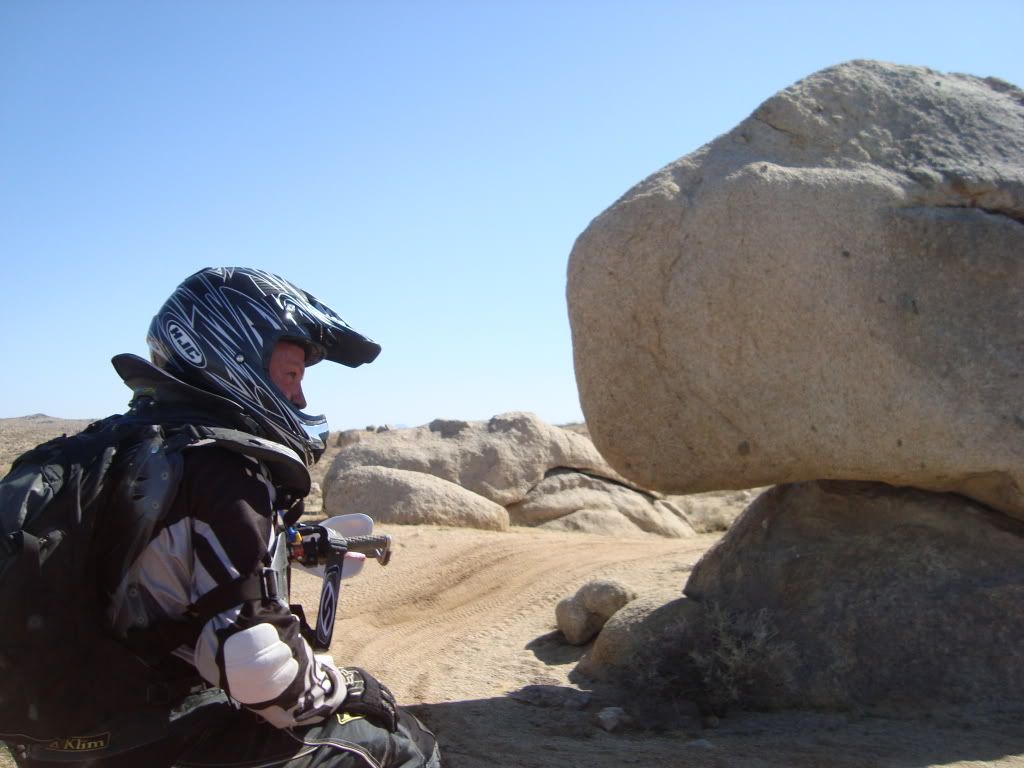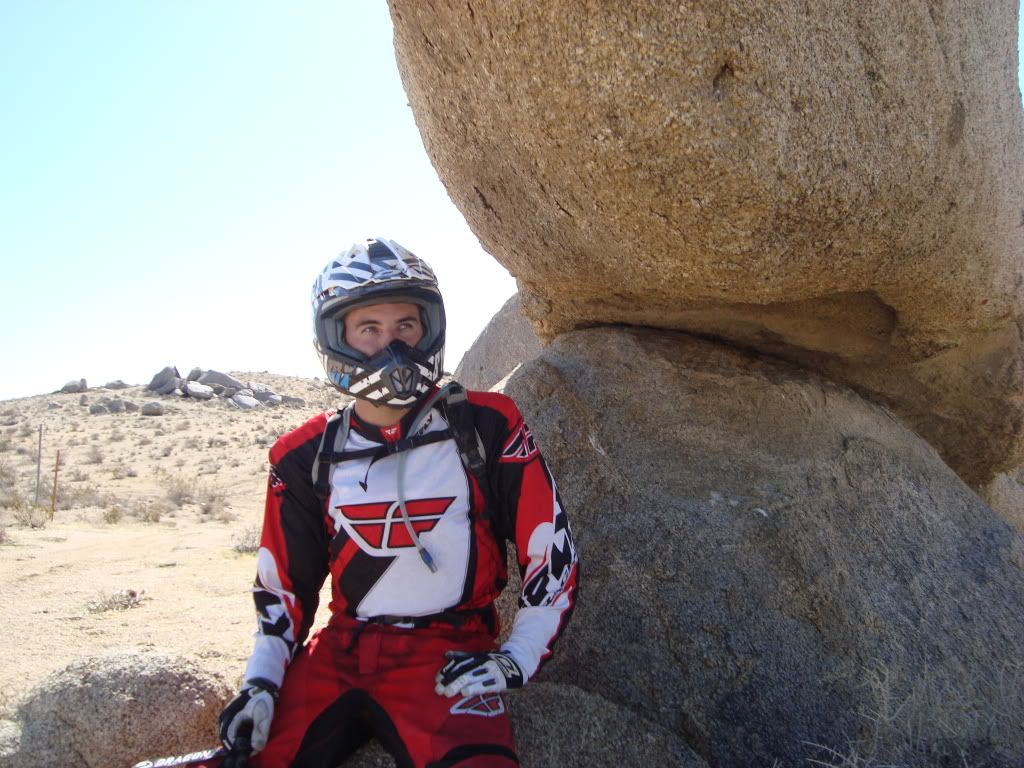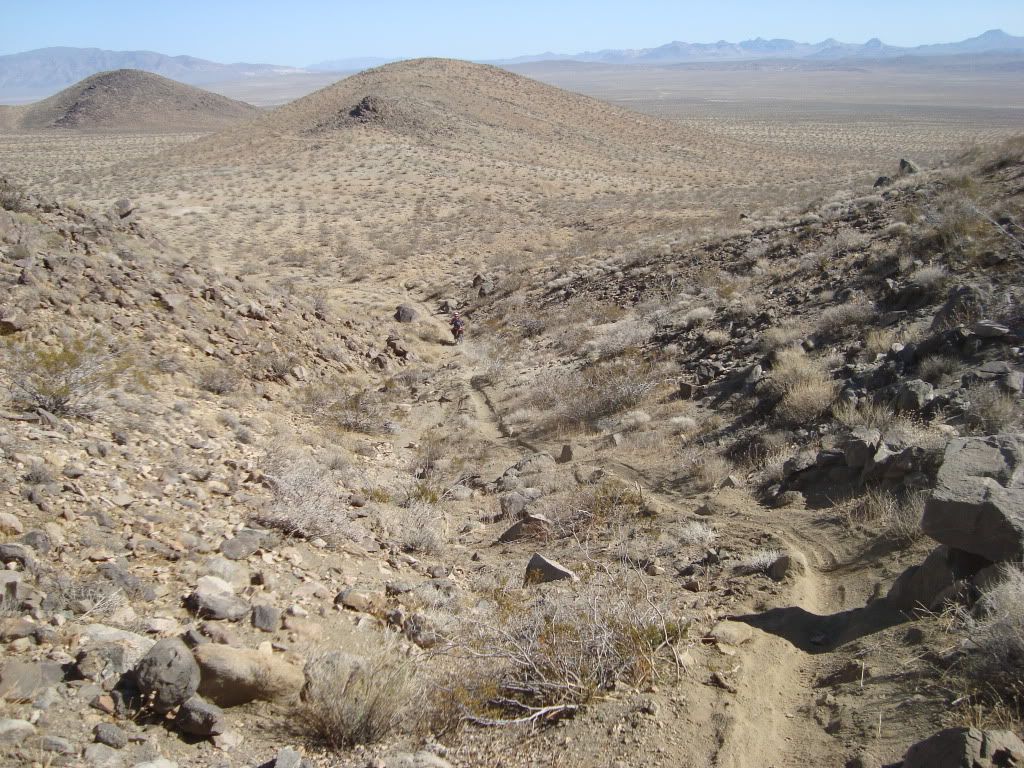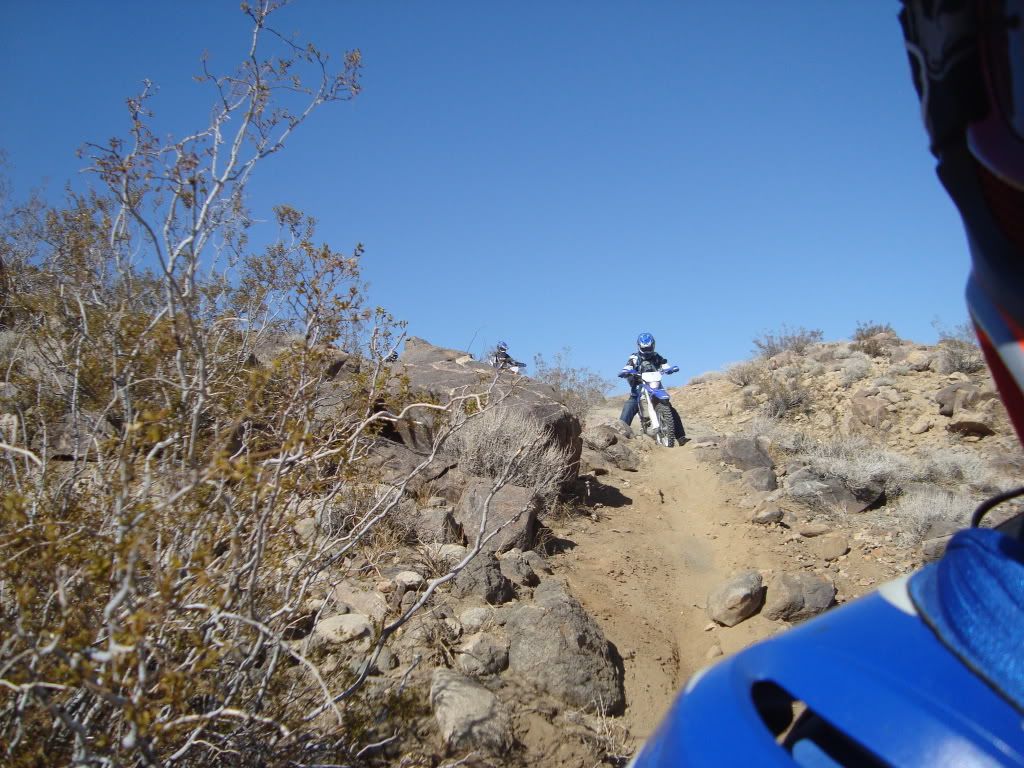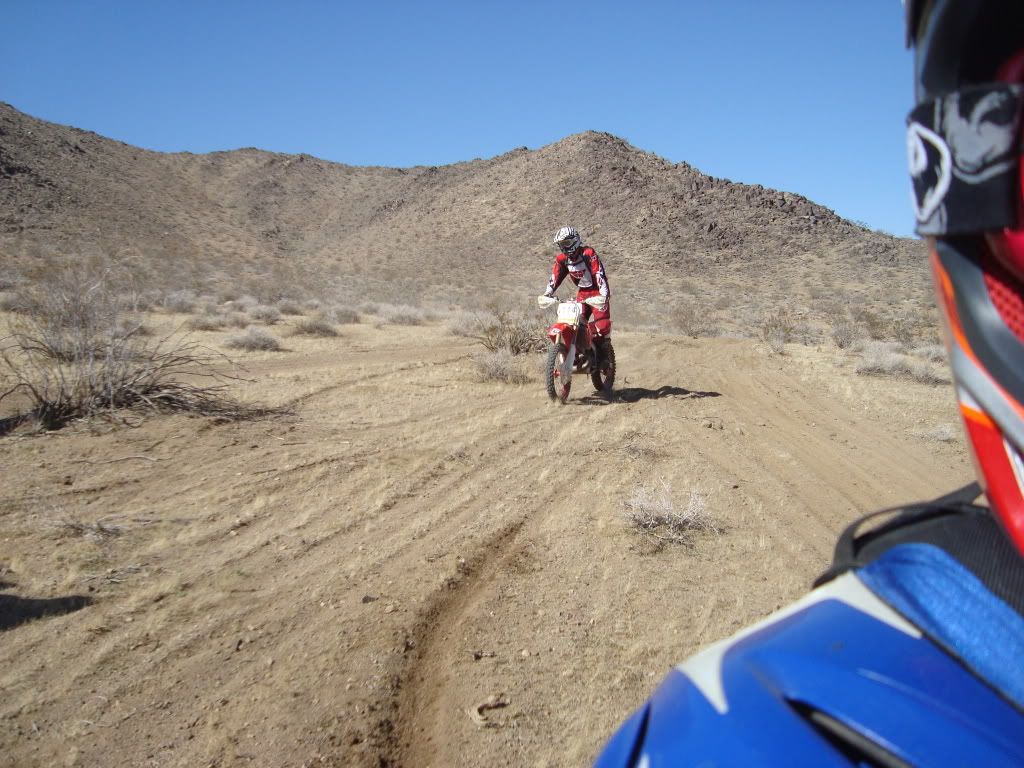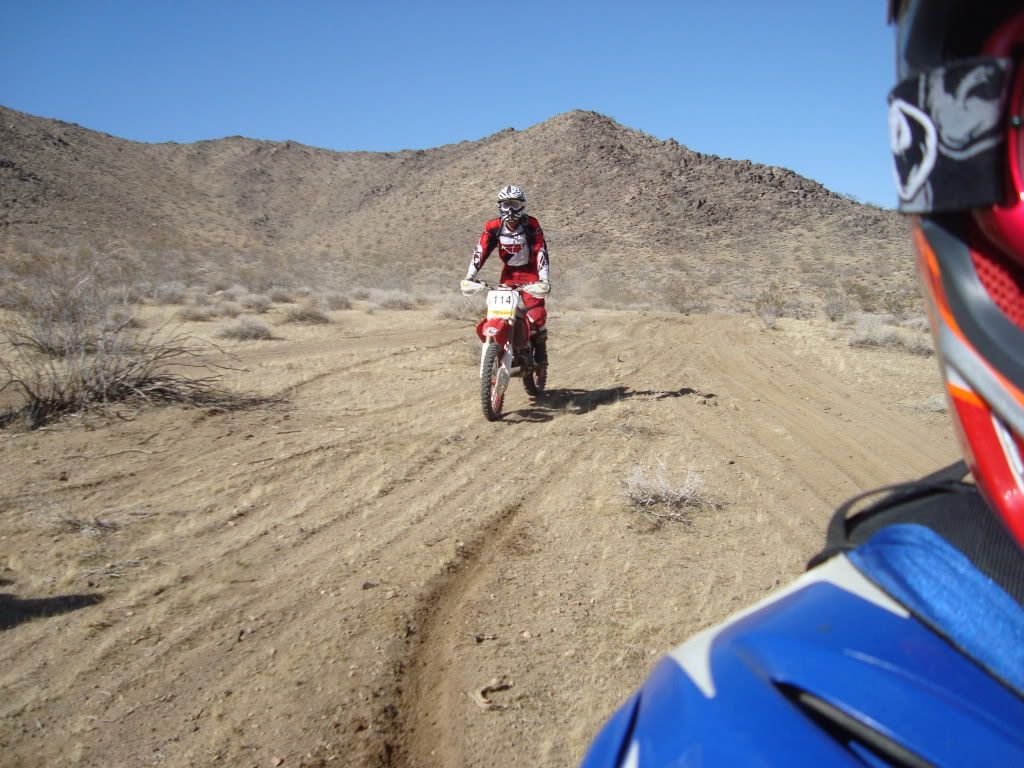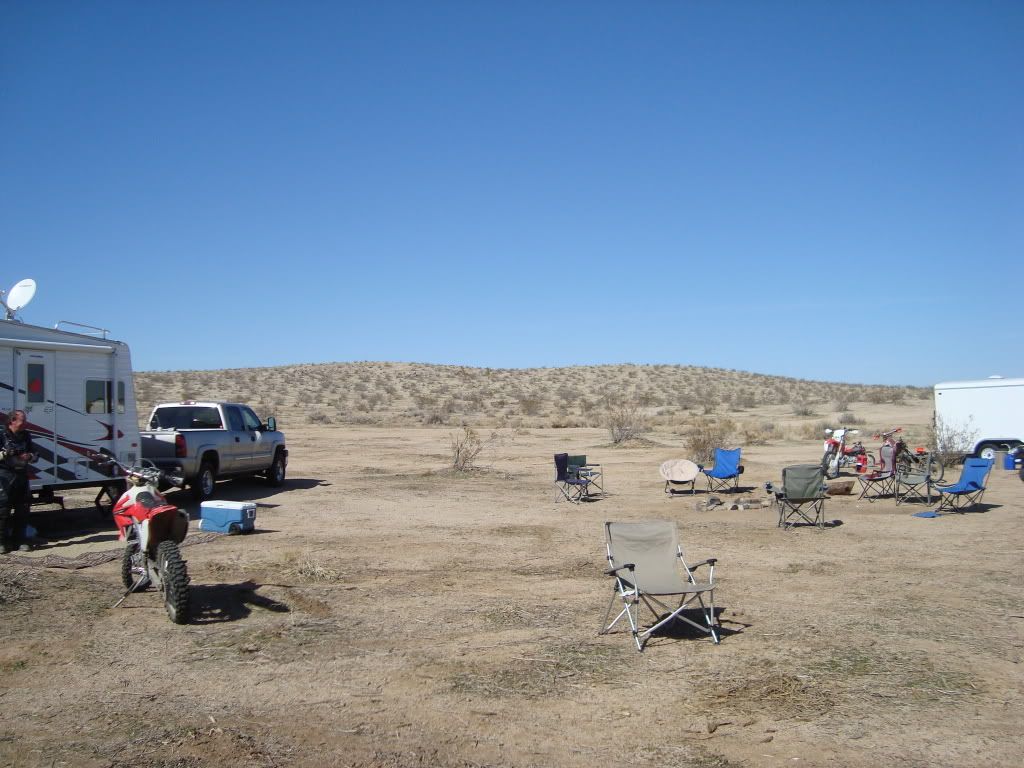 Zee end.
paul